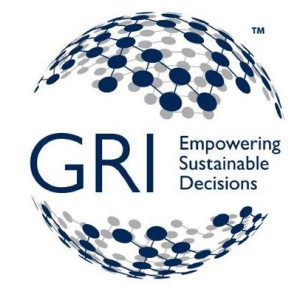 GRI, pioneer of the world's most widely used sustainability reporting standards, and CDP, host of the largest global collection of self-reported climate change, water and forest-risk data, have just released their latest linkage guidance to support companies in their reporting on climate-related impacts.
Estimates by the International Finance Corporation and Carbon Trust predict the global cost of climate change impacts will stand between US$ 2 trillion – US$ 4 trillion by 2030*.
The updated documents from GRI and CDP will enable organizations to report on their critical climate change and water impacts, and ultimately take steps to reduce these impacts, using the very latest guidance.
The latest guidance comes at a timely moment ahead of Earth Hour on Saturday 19 March and following the 21st annual meeting of the Conference of the Parties (COP21) at the end of 2015, which set a new target for organizations and governments to take action to reduce their impacts on climate change to ensure we stay well below the 2-degrees Celsius threshold.
Both GRI and CDP were also invited to share insights at the February meeting of the newly-established Taskforce on Climate-related Financial Disclosure, which was formed during COP21 by the Financial Stability Board (FSB). The aim of the Taskforce is to drive the climate agenda forward and improve climate-related disclosures from listed companies around the world.
"With the G20 setting up a Task Force on principles and best practices for disclosure of climate-related financial risks, there is no better time for businesses to pay attention to their corporate disclosure", says Pedro Faria, Technical Director at CDP. "The alignment between GRI and CDP on climate change and water disclosure facilitates more consistent corporate reporting on these physical, regulatory and reputational risks, and their sources, whilst reducing the reporting burden for companies. This also enables financial stakeholders to better understand and compare how businesses are managing climate-related issues for a resilient future."
Since 1997, GRI has provided metrics on climate change and these disclosures are among the most frequently reported by organizations that use GRI Sustainability Reporting Standards. Of all the reports held in the GRI Sustainability Disclosure Database for 2015, 21% (more than 3,000) reported on climate-related impacts using both CDP and GRI. The US saw the highest share of reports referencing both GRI and CDP – 55% during 2015, and these figures are expected to increase as more organizations begin monitoring their impacts on climate-related issues.**
"Over the last two years we've seen the number of organizations using the linkage documents on climate change and water disclosure more than double," explains Bastian Buck, GRI's Standards Division Director. "This highlights the increasing importance companies are placing on their reporting of these environmental impacts, and the growing demand for guidance in these areas."
* Source: International Finance Corporation and Carbon Trust, 2011
**The data included here is based on GRI's Sustainability Disclosure Database as of 1 March 2016. The data available in the database is collected by GRI in collaboration with its data partners and captures all reports of which GRI is aware.