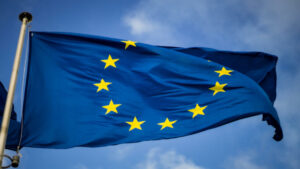 56 organizations representing over EUR 8.5 trillion in assets and employing over 5 million people address the European Union's institutions today in an open letter to call on regulators to align upcoming European sustainability reporting standards with globally consistent and comparable performance metrics and disclosures.
Addressed to the European Commission, the European Parliament and the Council of the European Union, this open letter follows the announcement from the European Union earlier this year on a proposed Corporate Sustainability Reporting Directive. The proposed directive would triple regulatory coverage in the region from 11,700 companies to around 49,000 with more detailed reporting requirements in environmental and social disclosure.
These regulatory developments are taking place alongside global-level efforts from the International Financial Reporting Standards (IFRS) Foundation in the creation of an International Sustainability Standards Board to develop globally accepted standards for sustainability reporting.
Global entities like the IFRS Foundation and the International Organization of Securities Commissions recommend taking a 'building block approach' to use a foundation of globally-consistent sustainability standards for national and regional regulators to supplement with additional standards tailored to jurisdictional needs. The open letter released today supports this approach and calls for constructive cooperation between the EU and international bodies moving forward.
The proposals outlined in the letter reflect the priorities behind groups like WBCSD's CFO Network in preparing to deliver on stronger commitments to corporate sustainability and disclosure. Executives in leading companies are working with key regulators to ensure the financial system adequately rewards sustainable business. Ensuring ESG standards are consistent and comparable on a global level is an important step in this movement, leveling the playing field for all companies regardless of jurisdiction or geography.
This open letter is released with the support and coordination of the European Roundtable of Industry, the Value Balancing Alliance, the World Business Council for Sustainable Development and the World Economic Forum.
Read the open letter here.