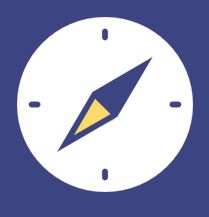 A comparison of materiality definitions and approaches by eight of the world's most prominent organizations in corporate reporting is released today. The principles in this paper represent common foundational principles that participants of the Corporate Reporting Dialogue believe to be broadly consistent with all forms of standards' development and business reporting to stakeholders.
The Corporate Reporting Dialogue is designed to respond to market calls for greater coherence, consistency and comparability between corporate reporting frameworks, standards and related requirements. It includes the eight principal organizations chartered with establishing standards and guidance for reporting to investors, creditors and other stakeholders. Regardless of their individual missions, participants share a mutual interest in clarifying reporting concepts based on market demand. The Statement of Common Principles of Materiality is a response to this demand.
Many organizations find it challenging to navigate the range of materiality definitions across reporting regulations, standards and frameworks. Commenting on the release of this publication, Susanne Stormer, Vice President of Corporate Sustainability, Novo Nordisk said, "The application of materiality is key for businesses to produce concise reports that provide the readers with relevant information; it enables them to focus on what really drives value creation and performance. We rely on leading framework and standard setters to bring clarity to key concepts such as materiality. I welcome today's publication on the common principles of materiality, and consider it an important and practical step forward."
Whilst each Corporate Reporting Dialogue participant will need to tailor any definition of materiality to its respective mission, most participants have acknowledged through this paper a foundational principle of materiality. Material information is any information which is reasonably capable of making a difference to the conclusions stakeholders may draw when reviewing the related information.
Commenting on the publication of this comparison Huguette Labelle, Chair of the Corporate Reporting Dialogue said, "It is not possible to establish a 'one size fits all' quantified definition of materiality – in many countries it is a legal concept with established definitions. However, this paper demonstrates a commitment by participants to identify practical ways and means by which their respective frameworks, standards and related requirements can be aligned and rationalized. This paper follows the publication of the Corporate Reporting Landscape Map in 2015, which was welcomed by the market as a tool that promotes greater alignment between corporate reporting frameworks and standards. I look forward to working with the participants of the Dialogue as we continue to identify next steps for bringing clarity to the corporate reporting field."
The publication can be downloaded here (pdf)
Corporate Reporting Dialogue participants:
CDP
Climate Disclosure Standards Board (CDSB)
Financial Accounting Standards Board (FASB)*
Global Reporting Initiative (GRI)
International Accounting Standards Board (IASB)
International Integrated Reporting Council (IIRC)
International Organization for Standardization (ISO)
Sustainability Accounting Standards Board (SASB)
* Due to an ongoing project, 'FASB Disclosure Framework: Exposure Drafts on Materiality' the FASB was unable to participate fully in this project. Therefore, it cannot commit to the Dialogue's foundational principle of materiality before the outcomes of its current project are finalized.