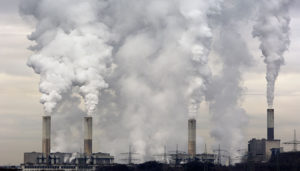 Global markets need standardised, accessible information about the climate risks faced by investments and businesses, writes the EBRD's Craig Davies.
The European Bank for Reconstruction and Development has signed up to a major international initiative: disclosing climate-related financial information related to its investment operations in line with the recommendations of the Task Force on Climate-Related Financial Disclosures (TCFD).
The commitment is reflected in our flagship 2018 Sustainability Report and has already been widely welcomed by organisations and thought leaders throughout the field of climate action.
But while we just happen to be the first multilateral bank to take this step, the entire multilateral development bank community is looking closely at these issues and at aligning operations with the Paris Agreement.
Here's why the TCFD matters so much: this type of information, while not widely available across financial markets, is crucial for ensuring financial stability in the face of the uncertainties and potential shocks threatened by climate change.