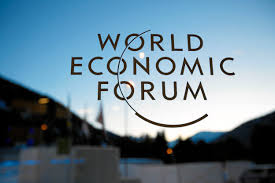 Global business leaders representing companies with US$4.9 trillion in assets under management and US$700 billion in revenue have joined together to urge G20 governments to formally accept and act on the recommendations of the Task Force on Climate-related Financial Disclosures. The CEOs span financial services and industrial sectors and have a collective greenhouse gas footprint of 458 million tonnes CO2 (equivalent to the 15th largest emitting country).
Below is their statement:
Timely implementation of the recommendations is an important step towards delivering the commitments of the Paris Agreement and keeping global warming to well below 2°C. Enhanced disclosure will also enable better assessment of financial stability implications and help support an orderly transition to a low-carbon economy.
When the recommendations are implemented, all companies will be encouraged to disclose the impacts of climate change on their business activities. Investors and financial institutions will have a common set of data and information to enable dialogue on the implications of climate change for a specific company and to support investment decisions. The information will highlight the risks posed by the physical impacts of climate change, the implications of relevant policies, and liability risks that may arise from inaction – providing greater visibility on how companies are managing these risks. The information will also indicate the business opportunities created by supporting the growth of a low-carbon economy.
We urge the G20 to formally accept the recommendations of the TCFD and send a strong signal that government leaders desire more transparency from business regarding the financial implications of climate change on their short and long-term strategy and operations. We welcome the current TCFD recommendations, and will actively support their successful implementation.
In addition to our general support, there are a number of areas that we believe will help effective implementation of the recommendations, including: clarification that one of the functions of a company's board is to govern long-term risks such as climate change; development of guidance and standards to support consistent disclosure; and development of benchmarking tools to review and monitor the quality of disclosure.
We are fully aware that climate-related financial disclosure is not the only mechanism needed to help implement the Paris Agreement. It needs to be complemented by a suite of mechanisms – for example, effective carbon pricing and phase-out of fossil fuel subsidies – that incentivise a shift of investment to climate smart activities and assets. However, improved and more consistent disclosure of climate-related financial risks will go a long way in enabling constructive and well-informed dialogue between investors and companies about the financial risks and opportunities associated with their activities.
We strongly support the TCFD recommendations and encourage other businesses to do the same.
Oliver Bäte, Chairman of the Board of Management (Chief Executive Officer), Allianz SE
Jean-Louis Chaussade, Chief Executive Officer, Suez
Jean-Pierre Clamadieu, Chief Executive Officer, Solvay
Oleg Deripaska, President, UC Rusal
José Manuel Entrecanales Domecq, Chairman and Chief Executive Officer, Acciona
Sergio P. Ermotti, Chief Executive Officer, UBS Group
J. Erik Fyrwald, Chief Executive Officer, Syngenta International
Ignacio S. Galán, Chairman and Chief Executive Officer, Iberdrola
Bernardo Gradin, Chief Executive Officer, GranBio Investimentos
Stuart Gulliver, Group Chief Executive, HSBC Holdings
Ralph Hamers, Chief Executive Officer, ING Group
Gregory Hodkinson, Chairman, Arup
Isabelle Kocher, Chief Executive Officer, ENGIE Group
Xiande Lee, Chairman of Jinko Solar Co., Ltd.
Vineet Mittal, Chairman, Avaada Group
Alex Molinaroli, Chairman, President and Chief Executive Officer, Johnson Controls
Bob Moritz, Global Chairman, PwC
Christian Mumenthaler, Chief Executive Officer, Swiss Re Group
Pierre Nanterme, Chairman and Chief Executive Officer, Accenture
Eric Olsen, Chief Executive Officer, LafargeHolcim
Paul Polman, Chief Executive Officer, Unilever
Eric Rondolat, Chief Executive Officer, Philips Lighting
Feike Sijbesma, Chief Executive Officer and Chairman of the Managing Board, Royal DSM
Francesco Starace, Chief Executive Officer and General Manager, Enel SpA
Jean-Pascal Tricoire, Chairman and Chief Executive Officer, Schneider Electric
Sandra Wu Wen-Hsiu, Chairperson and Chief Executive Officer, Kokusai Kogyo Co., Ltd.
Ion Yadigaroglu, Managing Partner, Capricorn Investment Group.