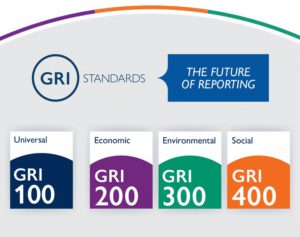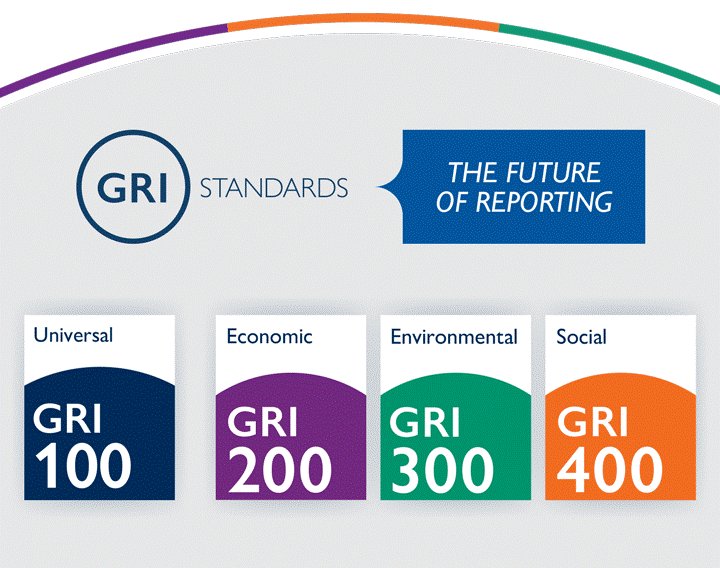 On 1 July 2018, the transition from GRI's G4 guidelines to the Sustainability Reporting Standards (GRI Standards) has been completed. Read more about what this means for you, and for your sustainability reporting. ​
Since 2000, GRI's Sustainability Reporting Guidelines have been used by thousands of organizations in more than 90 countries to report publicly about their impacts on the economy, the environment, and society. And in 2016, GRI made efforts to further improve the quality and ease of use of the guidelines, a change that resulted in the GRI Sustainability Reporting Standards.
The Standards feature a modular, interrelated structure, and represent the global best practice for reporting on a range of economic, environmental and social impacts. This makes them easier to update, so that they keep pace with developments in the different fields.
Already in 2016, GRI encouraged the early adoption of the GRI Standards in reporting. And the final date for phasing out the guidelines has come due. The Standards will be required for all reports or other materials that reference the GRI framework and which are published on or after 1 July 2018. After the deadline, GRI is unable to provide further support for reports that continue to use the G4 guidelines.
Rest assured that all key concepts and most disclosures from G4 have carried through to the GRI Standards; the Reporting Principles, reporting the management approach, and the emphasis on reporting only material topics remain. For a clear overview, please refer to the Getting started page, and this mapping document. While the great majority of report preparers have most likely already prepared reports using the GRI Standards, for any questions you can refer to this handy FAQ.
In addition, GRI offers several services to support companies in applying the GRI Standards. As of 1 June 2018, the Services team stopped accepting applications for Content Index services, Materiality Disclosure and SDG Mapping services for G4 reports. These services continue to be available for GRI Standards reports.
The GRI Standards division is continuously working on improving and updating the Standards to include the most recent and relevant disclosures based on current developments. For more information about the process for creating and evolving the Standards, read more about the Global Sustainability Standards Board, its process and work.