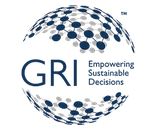 Global Reporting Initiative (GRI) have announced the members of the project working group leading the work to create a new sustainability reporting standard for agriculture and fishing.
The multi-stakeholder group, which includes diverse representatives from around the world, has met virtually for the first time. They will now take forward the project to help companies with agriculture and fishing activities in their value chain understand their role in sustainable development and promote transparency and accountability.
The 18 members of the working group are:
Ligia Baracat, First Peoples Programme (UK)
Madison Boyd, JBS (USA)
Rik Beukers, World Benchmarking Alliance (Netherlands)
Valérie Bizier, UN Food & Agriculture Organization (Italy)
Joel Brounen, Solidaridad Network (Colombia)
Chris Brown, Olam International (UK)
Jaqueline Dixon, Incite / Hong Kong Sustainable Seafood Coalition (South Africa)
Roxana Dobre, Sustainalytics (Germany)
Aurélie Gupta, Credit Suisse (Switzerland)
Tor Eirik Hommes, Grieg Seafood ASA (UK)
Brian Lindsay, Dairy Sustainability Framework (UK)
Darian McBain, Thai Union (Australia)
Gary Philip, Fonterra Co-operative Group Ltd (New Zealand)
Marina Prada, Syngenta (Switzerland)
Dr. Leah Samberg, Rainforest Alliance / Accountability Framework Initiative (USA)
Ruth Thomas, WBCSD (UK)
Jean-François Timmers, WWF (Brazil)
Yvonne Zhang, Halcyon Agri Co Ltd (Singapore)
This group will develop a draft Agriculture and Fishing Sector Standard, which will undergo a public comment period in the first half of 2021 before further development. The final Standard is expected to publish by the end of next year.
The Global Sustainability Standard's Board, the independent body that sets the GRI Standards, launched the Sector Program in 2019. The program focuses on sectors with the highest impacts on the world around them.
The Global Reporting Initiative (GRI) is the independent international organization that helps businesses, governments other organizations understand and communicate their impacts.