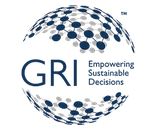 Is your business driving sustainability and transparency in your supply chain? Do you find it challenging to connect supply chain responsibility and sustainability reporting? How can you make your supply chain more transparent? Explore these and other questions and share your insights with a group of like-minded peers in the Business Leadership Forum on Strengthening Supply Chain Reporting, delivered by GRI – provider of the world's leading sustainability reporting standards.  
Under the guidance of GRI, businesses at the forefront of supply chain reporting will delve into the latest in sustainability disclosure for supply chains, and how tools, technologies and the GRI Standards can support their efforts.
As GRI Chief Executive Tim Mohin sets out, being transparent about impacts is critical if businesses are to improve how they  manage their supply chains:
"Transparency based on good data is the foundation of good supply chain management. Companies manage what they measure, which is why monitoring the key impacts is essential for efficient and sustainable supply chains."
The Business Leadership Forum will help companies to:
Establish a clear link between supply chain management and sustainability reporting
Better understand and communicate supply chain impacts
Report effectively about supply chain performance
Starting from early 2020, this two-year program combines virtual and in-person, plenary and small group meetings. Since businesses and GRI will co-design the agenda, participants will be able to address the most pressing questions and discuss the most meaningful issues in a trusted setting.
Find out more about how to get involved.