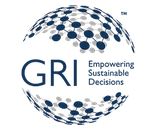 GRI, pioneer of the world's most widely used sustainability reporting standards, today launched its latest Linkage Document at the Fourth United Nations Forum on Business and Human Rights. 'Linking G4 and the UN Guiding Principles' highlights the connections between the GRI G4 Reporting Guidelines (G4) and key concepts of the United Nations Guiding Principles on Business and Human Rights. These include due diligence, grievance mechanisms and impact assessments – undertaken both for operations and suppliers – which are also recurring concepts throughout G4.
The Annual Forum is the largest global gathering on Business and Human Rights, bringing together experts and practitioners to address these important challenges. This year's theme focuses on measurement and reporting on the implementation of the Guiding Principles. This new Linkage Document gives stakeholders an understanding of the existing opportunities and further potential for companies to integrate and adhere to the Guiding Principles when using G4.
GRI's Chief Executive Michael Meehan, who will speak at the opening plenary on leadership views on human rights, commented "Governments and businesses around the world consider climate change and human rights to be some of the greatest challenges of our time, yet they are often considered in isolation. Risks from climate change include issues beyond carbon and energy, such as population migration, human rights, inequality, corruption, and many others. It is important we consider them holistically and understand the connection between these critical global risks to work towards inclusive solutions."
The Guiding Principles recognize the importance of corporate transparency and were adopted unanimously by the General Assembly in 2011. For the first time, the roles of both the State and the private sector regarding human rights impacts were clarified. They articulate that States have the duty to protect human rights while the private sector has the corporate responsibility to respect these. Should human rights violations occur, both actors are accountable to ensure that access to remedy is provided to the victims.
Meehan added, "Corporate reporting that combines the use of international principles on specific issues such as the UN Guiding Principles for Business and Human Rights and globally accepted sustainability reporting standards on a wide range of non-financial issues such as GRI Standards, is fundamental to creating the transparency needed to enable better decision making by governments, businesses and other stakeholders."
To further this important discussion, GRI, in partnership with the UN Working Group on Business and Human Rights, UNICEF, Gold Standards and CliMates will co-host the side event, 'Spotlight on climate change and human rights – the role of business', at the upcoming UNFCCC Conference (COP21) in Paris on 11 December.
Download the GRI Linkage Document 'Linking G4 and the UN Guiding Principles' here.