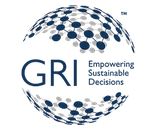 ​Continued degradation of environmental resources and failing to provide safe and healthy working environments globally have put water and OHS high on the global agenda, and are relevant to the Sustainable Development Goals (SDGs). Credible and actionable information about organizations' impact on society and the environment is more important now than it has ever been, and sustainability reporting must also reflect the changes in how we understand problems and how we think about solutions.
​The GRI Standards on occupational health and safety (OHS) and water and effluents have been updated to ensure reporting on these issues is done according to current best practice. The updated GRI Standards further reflect the urgency of the new ways of understanding and addressing issues such as harm to workers' health, or freshwater as an increasingly scarce resource.
The process for updating the GRI Standards is based on a multi-stakeholder, expert approach, which helps GRI ensure that the content is developed based on consensus and in the public interest. The modular structure of the Standards makes it possible for GRI to continue to be the most trusted and up to date sustainability reporting standard, as reflected in this first update on OHS and water and effluents.
GRI 403: Occupational Health and Safety 2018 – Putting worker health first
Every day, occupational accidents or work-related diseases incapacitate or kill workers, at great human cost. And the economic cost is also high for businesses, regardless of their size or sector. The ILO estimates the 
economic burden of poor occupational safety and health practices 
at close to 4% of global GDP each year.
This means occupational health and safety is a pressing challenge for business globally. But information on worker health and safety is often incomplete, difficult to compare, and focuses on measuring past incidents and the resulting loss of productivity for the business. For Nancy Leppink, Chief, Labour Administration, Labour Inspection and OSH Branch at the ILO "There is a critical need for reliable and comparable occupational safety and health data and indicators that not only inform action but also drive action that we know improves occupational safety and health performance and advances sustainability."
With GRI 403: Occupational Health and Safety 2018, companies are now better able to measure how they contribute to the health, safety and general wellbeing of their workers. The Standard has been revised to focus on the presence of robust occupational health and safety management systems, and the processes and programs that prevent harm and promote worker health – and will assist companies in driving improvements in occupational health and safety and in the lives of millions of workers through transparency.
The updated Standard:
Enables organizations to communicate their efforts both to prevent harm and to promote workers' health.
Covers the full spectrum of workers for whose occupational health and safety the organization is expected to be responsible (e.g., control of work and workplace).
Includes leading indicators such as implementation of an occupational health and safety management system and active engagement of workers.
Places emphasis on identification of hazards and assessment of risks, and the application of hierarchy of controls.
Helps measure impacts on the health of workers as opposed to measuring the loss of productivity for the organization – the emphasis is thus on recovery time for the worker.
Includes improved methodologies for measuring and reporting work-related injuries and ill health – thereby enhancing the quality and comparability of this information.
The new Standard aligns with key international instruments from the International Labour Organization (ILO) and with ISO 45001. And, in accordance with due process, the update was carried out by a diverse group of stakeholders that brought a combination of knowledge and experience in occupational health and safety. Chaired by Dr. Sharron O'Neil, from the University of New South Wales, Australia, the Project Working Group included representatives from businesses, labor, civil society, mediating institutions and investors. Examples included Heineken, the Institution of Occupational Safety and Health (IOSH), ILO, the US Occupational Health and Safety Administration, the Canadian Labor Congress, and the Center for Safety and Health Sustainability (CSHS), among many others. Read the full list of members 
here
.
As Larry Stoffman, Director, Western Occupational Health Resources, and member of the Working Group said, "This standard addresses some of the most effective and up to date approaches to prevention programming in occupational health and safety. It will help all stakeholders determine the extent to which a reporting organization has integrated effective management systems in this critical area which address key issues affecting the organization's impact on its workers."
The Standard is available for download 
here
.
GRI 303: Water and Effluents 2018 – From water management to water stewardship
Water is essential to all life, a thriving planet, and working economies. Yet according to the UN, water scarcity affects more than 40% of the population around the world. The situation is dire for many; currently 1.1 billion people lack access to water and 2.4 billion people lack access to basic sanitation services, and by 2025, two-thirds of the world's population may be facing water shortages.
There has been a significant evolution in existing concepts and methodologies for measuring and managing water in recent years. And GRI 303: Water and Effluents has been revised to bring this best practice in water stewardship into reporting practice. The Standard also has a basis on the Sustainable Development Goals, particularly Goal 6 which addresses issues of drinking water, sanitation, and hygiene, and quality and sustainability of water resources worldwide.
The revised Water and Effluents 2018 Standard introduces a holistic framework for collecting information about an organization's water use, the associated impacts, and how it addresses them. Companies and their stakeholders are now better able to understand the impacts on freshwater resources, particularly in areas where the ability to meet the human and ecological demand for water is already under stress.
The updated Standard: 
Introduces a holistic approach to collecting information about an organization's water interactions, from withdrawal, to consumption, to discharge.
Includes a new disclosure for water consumption, to help measure water that is not returned back to the environment.
Requires more detail on reporting water discharge information – including the quality of water discharges, substances of concern present in effluent, and the approach to setting the minimum standards for the quality of effluent discharges.
Has a new emphasis on areas with water stress, to best understand how these areas are affected and where action is most needed to address the impacts.
Introduces requirements to report impacts across the full value chain, to encourage companies to start measuring this data and managing impacts.
Has more extensive guidance, including example tables for presenting data in a consolidated way, and recommended formulas for calculating the data.
The Standard also addresses the investors' perspective and approach to measuring water risk and water security, and it is aligned wherever possible with other reporting frameworks, including the CEO Water Mandate Corporate Water Disclosure Guidelines, and the revised CDP Water Questionnaire. Nicole Dando, Senior Technical Manager for CDP said of the alignment process: "GRI's rigorous process for updating its Standard provided an opportunity to maximize alignment with CDP's recent revisions to its water security questionnaire. Our common goal is to increase the value of reporting for all organizations, and standardizing our approaches where ever possible, through common definitions and data requests, results in a solid framework for reporting organizations to understand and act on their water-related risks and impacts and to share this with their stakeholders."
Further, it reflects the broad support from diverse constituencies. Experts from the World Wildlife Fund, the World Resources Institute and the International Union for Conservation of Nature have provided invaluable guidance on context-based metrics, water stress assessment methodology, and reporting on water quality. The Project Working Group was chaired by Lisa Pearce, from Industrial Development Corporation of South Africa and included representatives from the Sustainability Accounting Standards Board (SASB), the World Resources Institute (WRI), UN PRI, the International Council on Mining and Metals (ICMM). For a full list of the members and their affiliations please refer to their 
bios
.
This revised GRI Standard will "not only increase transparency and help stakeholders to understand how an organization manages water-related impacts. It also looks at the topic in a more holistic way, integrating perspectives like local context, wastewater treatment, impact in the value chain and collaborative action. It will help raise awareness and start taking action", said Jan-Willem Vosmeer, Manager Corporate Social Responsibility, Heineken.
The Standard is available for download 
here
.