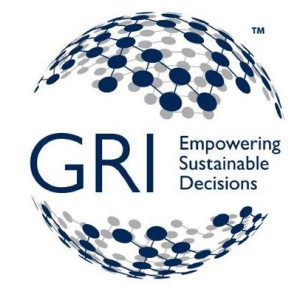 Today, GRI, pioneer of the sustainability reporting process, has unveiled plans to expand its scope to catalyze the next era of sustainability reporting. These plans include a focus on four strategic priorities as well as a new brand to support this strategy. GRI already provides the world's most trusted and widely used sustainability reporting standards, used by thousands of organizations in more than 90 countries. Building on this legacy, GRI will expand its focus over the next five years to empower decision making towards a more sustainable economy and world.
"Today, information from the sustainability reporting process is being used in more ways than ever before, to increase transparency and build trust in businesses and governments. GRI envisions a future beyond reports, where information from sustainability reporting empowers decision making throughout organizations," said GRI's Chief Executive Michael Meehan. "We will further develop our role as a launch pad for innovation – enabling others to succeed by building on our standards as the foundation. GRI will also work in collaboration with the world's leading technology companies to explore ways to make sustainability information more accessible, comparable and available in real-time."
Looking ahead, GRI will prioritize four strategic areas. The first is Enabling Smart Policy to support sustainability reporting and disclosure around the world. "For more than a decade, GRI has engaged with governments, capital markets and international organizations, who increasingly look to us for guidance on sustainability policy," said GRI's Deputy Chief Executive Teresa Fogelberg. "We will intensify our efforts to enable smart policy that can address some of the most pressing challenges of our time. These include climate change, human rights, corruption and many others."
GRI's second strategic priority is to continue building its global community of More Reporters and Better Reporting. The aim is to encourage more organizations to begin sustainability reporting and for those that already do report, to strive for a better quality. In addition, GRI will work with leading organizations to explore big picture challenges such as the future of sustainability reporting. This work will remain an integral part of GRI but in order to inspire a new era where all businesses and governments make decisions with important sustainability issues in mind, GRI will amplify its role in two other strategic areas.
Moving Beyond Reports: GRI wants to ensure decision makers have access to the high quality and reliable information they are increasingly demanding. GRI recognises that while the sustainability report will remain a valuable output, there is much more value to be captured from the sustainability reporting process.
In order to fulfill the first three strategic priorities, GRI will cultivate a new spirit of collaboration and inclusiveness in the reporting field through its fourth strategic priority: Innovation & Collaboration. GRI's Standards are a free, open, public good, which have already served as a launch pad for innovation in sustainability. During this next phase, GRI will leverage technology and big data to enable others to succeed based on its standards.
"Over the course of its 18-year history, GRI has continually evolved as the collective understanding of sustainability issues have developed," said GRI's Chairman of the Board Christianna Wood. "The Board recognizes that as the cornerstone of sustainability reporting, GRI has a responsibility to work with its global community to innovate for a future where sustainability is integral to every decision-making process."
For more information on GRI's updated strategy please see GRI: Empowering Sustainable Decisions by clicking here.