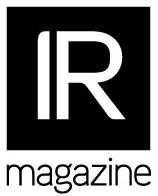 It might not always be easy to quantify but investors still want the information
It's a quotation that is often misattributed to Albert Einstein: 'Just because you can count it doesn't mean it counts, and just because you can't count it doesn't mean it doesn't count.' The concept of integrated reporting, reporting on all material factors in the same place, whether they are included in traditional accounting data or are part of ESG risk factors, has caught on faster in Europe than in the US – but its time has come.
'Companies have to get much better at presenting material ESG factors,' says Matt Patsky, CEO of Trillium Asset Management. 'There is a movement toward standardization of these factors, what the Sustainability Accounting Standards Board (SASB) is looking at as material, even without regulatory guidance, because we are not going to get any regulatory guidance from Washington for at least a couple of years.