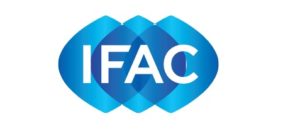 The International Federation of Accountants (IFAC) last week convened over 150 chief executives and senior leaders of professional accountancy organizations around the world, together with its Board of Directors, to discuss critical issues relevant to the future of the accountancy profession.
A key focus of the meetings was hearing from key stakeholders on the future of corporate and sustainability-related reporting, and how these fit into the broader context of sustainable business and finance, where professional accountants will need to play a pivotal leadership role based on their core competencies and ethical codes.
Kevin Dancey, CEO of IFAC, said "As we consider the future of global economies and capital markets, and the need for better reporting on sustainability and value creation, there remains a clear need for the skills, business acumen, judgment and ethical core that have always been the domain of professional accountants.  As a profession, we are actively ensuring that we are ready to address this next generation of challenges and opportunities, including by calling for the creation of an international sustainability standards board under the auspices of the IFRS Foundation that stands to serve the public interest and ultimately the development of sustainable economies."
IFAC recently issued a letter to its member organizations outlining its corporate and sustainability-related reporting agenda, which can be found here.
Several guest speakers added important context and input at IFAC's meetings:
Lee White, Executive Director of the IFRS Foundation, discussed the IFRS Trustees' current consultation related to the proposed formation of a new sustainability standards setting board;
Tajinder Singh, Acting Secretary General of IOSCO discussed IOSCO's sustainable finance agenda, as well as their 2021-2022 Work Plan and progress on the Monitoring Group's recommendations;
Mervyn King, Chair Emeritus of the International Integrated Reporting Council (IIRC) and world-renowned expert on corporate governance and reporting, spoke to the strategic importance of the accountancy profession's leadership and engagement in integrated thinking and sustainability reporting matters.
Each of the presentations by these individuals may be accessed at the links above.
Alan Johnson, President of IFAC, said "One of IFAC's distinct advantages is convening strategic discussions and engaging with international organizations. Our global profession plays a key role in supporting the sustainable and equitable growth of economies, and it is both necessary and rewarding to be able to advance these important topics with and for our member organizations. We look forward to continuing to position the accountancy profession at the center of these conversations, and ensuring that we help organizations and governments deliver the United Nations' Sustainable Development Goals."