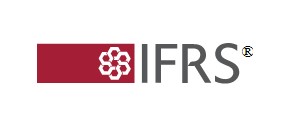 The Trustees of the IFRS Foundation met on 1 February 2021 to review responses to the first three questions asked by their consultation paper on sustainability reporting—demand for global sustainability standards, whether the IFRS Foundation should play a role, and, if so, the requirements for success in doing so. The responses indicate growing and urgent demand to improve the global consistency and comparability in sustainability reporting, as well as strong recognition that urgent steps need to be taken and broad demand for the IFRS Foundation to play a role in this.
Given this demand, the Trustees have agreed to undertake further detailed analysis of feedback on the requirements for success and other conditions to be satisfied prior to consideration of whether to establish a new board. The Trustees agreed the formation of a Trustee Steering Committee to oversee the next phases of work and added an additional key requirement for success—being the need for urgency to deliver global standards, most notably on climate.
Throughout the three-month consultation period, the Trustees led comprehensive outreach programmes within their respective jurisdictions to inform their decision-making and to encourage broad participation across all geographies and stakeholder groups. This included more than 400 engagements across 33 jurisdictions, participation in more than 20 public events hosted by third parties and the hosting of webinars that attracted more than 3,000 registered users. Following that outreach, the IFRS Foundation received 576 comment letters from a diverse set of organisations and individuals from around the world. All responses to the consultation paper are publicly available.
The Trustees will be meeting next on 2-4 March 2021. Given the growing and urgent demand, the intention would be for the Trustees to produce a definitive proposal (including a road map with timeline) by the end of September 2021, and possibly leading to an announcement on the establishment of a sustainability standards board at the meeting of the United Nations Climate Change Conference COP26 in November 2021.
Further information is available from the sustainability reporting project page.