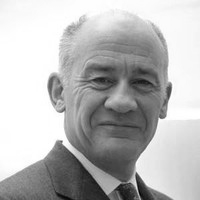 Conor Kehoe, former McKinsey & Company senior partner, has been appointed Chair of the International Integrated Reporting Council (IIRC) and will work with the IIRC Board and executive to achieve a global consensus on the structure and implementation of a comprehensive corporate reporting system.
Mr Kehoe led a McKinsey review of the corporate reporting system in 2019 and joins the IIRC Council as it steps up its work to address confusion in the reporting landscape through convergence.
Mr Kehoe replaces Dominic Barton who chaired the Council between 2018-2020 and stepped down to take up the post as Canada's Ambassador to China.
The appointment comes as the IIRC celebrates its 10th anniversary and reflects on the progress made to introduce more effective, robust decision-making by businesses and investors globally – with adoption of the International <IR> Framework now in over 70 countries.
The IIRC Council is a global coalition of regulators, investors, companies, standard setters, the accounting profession, academia and NGOs promoting communication about value creation as the next step in the evolution of corporate reporting. Through dialogue and advocacy, the diverse IIRC Council will be a key means of driving the development of a cohesive, connected reporting system in the coming years.
Commenting, Conor Kehoe said: "In a world that is being reshaped by Covid-19 and is still facing the existential threat of climate change, the IIRC's multi-capital agenda has never been more relevant. The concepts at the heart of integrated reporting – the connectivity of information reflected in integrated thinking; the board leadership it demands; and the broadening of business models to ensure they respond to the legitimate needs and expectations of stakeholders – must become the permanent features of a new global system for reporting. The IIRC will step up its work with our partners to ensure the <IR> Framework is linked to a comprehensive set of standards, interconnected oversight and assurance, that enables increased trust and confidence. I look forward to working with the IIRC team, Board and Council to drive this crucial work forward."
Barry Melancon, Chair, IIRC Board said: "A highly respected business leader internationally, Conor brings with him the skills we need to prepare for the next ten years – a decade in which we aim to complete our mission. We will be seeking new ways to intensify the adoption of integrated thinking and reporting internationally and will ensure our principles form the basis of a new global system reflected in regulation, market practice and assurance."