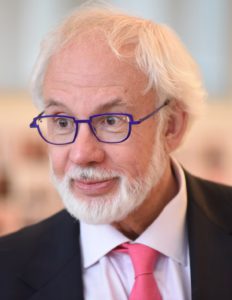 In the global investment community, there have been discussions about the importance of integrating environmental, social, and governance factors into corporate strategy and disclosures, and a movement to encourage integrated reporting. Robert Eccles, Chairman of Arabesque Partners and a retired tenured professor at Harvard Business School, shares his insights into integrated reporting in conversation with Professor Christine Chow, Associate Director, Hermes EOS, Hermes Investment Management.
Read the full article with answers on questions like:
How is integrated reporting different from CSR reports, ESG reports, and sustainability reports?
There are many different reporting standards which companies can choose to follow, such as: the Global Reporting Initiative; the UN Global Compact; the Sustainability Accounting Standards Board; the Carbon Disclosure Standards Board, and the International Integrated Reporting Council. How are these different standards related to each other?