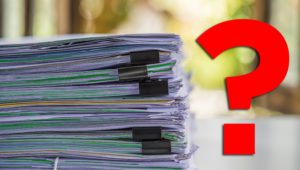 This week's Smarter Sustainability Reporting conference saw a number of industry experts discuss the evolution of the sustainability report, with some going so far as to argue that an individual annual report no longer carries the necessary impetus to drive change. So, is the age of the standalone sustainability report finally over?
Depending on what side of the fence you sit, sustainability reports are either synonymous with a siloed approach to working – in which corporate responsibility is viewed as an 'add-on' – or the documents are an essential vehicle that captures business-critical information.
With investors and consumers placing a greater emphasis on business responsibilities, analytical proof that companies are taking sustainability seriously is, of course, vital. But, as reporting experts at edie's Smarter Sustainability Reporting conference discussed in London this week, it might finally be time to make the annual CSR report "disappear" completely.