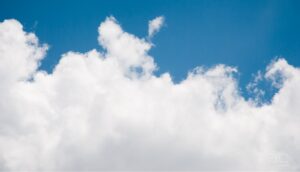 The International Sustainability Standards Board (ISSB) has set out a series of guidance and reliefs to support those applying the requirement within its Climate-related Disclosures Standard (S2) to disclose Scope 3 GHG emissions when material for a company. The guidance and reliefs are designed to help companies embed and improve their processes for measurement and disclosure of Scope 3 GHG emissions.
At its October 2022 meeting the ISSB confirmed the inclusion of Scope 3 disclosure as set out in its draft Climate-related Disclosures Standard given feedback from investors that they cannot fully understand a company's transition risk without information about its absolute gross Scope 1, 2 and 3 emissions. However, the ISSB agreed it would provide support for companies in the provision of these disclosures through guidance and reliefs that help them implement processes to measure Scope 3 emissions.
At its December 2022 meeting, the ISSB agreed to set out a framework in S2 for the measurement of Scope 3 GHG emissions that will require the use of reasonable and supportable information that is available without undue cost or effort and incorporates the use of estimation. A company's use of this framework would be accompanied by disclosures to enable investors to understand the basis for measurement of Scope 3 GHG emissions.
The ISSB agreed reliefs including a temporary exemption for a minimum of one year following the effective date of S2, designed to give time for companies to implement their processes. A company will also be able to include information that is not aligned with its reporting period, when that information is obtained from companies in its value chain with a different reporting cycle.
The ISSB agreed that in disclosing its Scope 2 GHG emissions, a company would be required to use the location-based method (reflecting the average emissions intensity of its local grid) along with relevant information about contractual instruments in relation to managing energy it has purchased.
The ISSB also agreed to confirm and refine proposed requirements for financed emissions, intended to support preparers in the financial sector with the measurement and disclosure of emissions associated with their portfolios. The board approved amended financed emissions disclosures for activities associated with three industries—Asset Management & Custody Activities, Commercial Banks and Insurance—as required application guidance associated with the disclosure of Scope 3 GHG emissions in Category 15, alongside other refinements.
Sue Lloyd, Vice-Chair of the ISSB, addressed COP15 delegates in Montreal:  "We recognise that companies need help, as best practice continues to develop, in measuring Scope 3 GHG emissions. The ISSB believes the reliefs and guidance agreed this week will provide companies with the time to get their processes in place, and the guidance to support this disclosure."
Consultation on agenda priorities
During the meeting in Montreal, which coincides with the COP15 Biodiversity Conference, the ISSB also agreed plans to consult on priorities beyond its initial two Standards.
Based on feedback from investors and other market participants, the ISSB agreed to propose four projects for prioritisation in its upcoming consultation on agenda priorities:
biodiversity, ecosystems and ecosystem services;
human capital;
human rights; and
connectivity in reporting with the IASB.
The first three projects are broader in scope than the research the ISSB has agreed to undertake on incremental enhancements that complement S2 in relation to natural ecosystems and the human capital aspects of the climate resilience transition ('just transition'). The connectivity in reporting project would involve working with the IASB to build on management commentary and the Integrated Reporting Framework.
The consultation will collect further stakeholder input to inform the ISSB's research and standard-setting priorities.
Emmanuel Faber, Chair of the ISSB, added: "Investors here at COP15, and through our ongoing engagement, have set out why they need better insights into biodiversity and ecosystem services that our global economy relies on, such as air and water purification, the provision of raw materials, and pest and flood control. Biodiversity underpins all human activities, including business, and as such has substantial implications for market participants. As we work relentlessly to deliver a global baseline of sustainability-related disclosures that meet capital markets needs, comprehensive biodiversity disclosure will be key."