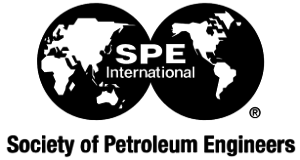 The Society of Petroleum Engineers (SPE) and the International Association of Oil & Gas Producers (IOGP) have signed a memorandum of understanding (MOU). This formalizes and expands existing arrangements to share technical knowledge and collaborate on meeting the world's energy needs in a safe and environmentally responsible manner.
The MOU allows SPE and IOGP to work together on improving the sustainability performance among oil and natural gas companies. It was signed today at IOGP's London office by Sami Alnuaim, 2019 SPE President and Gordon Ballard, IOGP Executive Director.
"This MOU formalizes a long-standing collaboration between SPE and IOGP," said Mark Rubin, SPE's CEO and Executive Vice President. "Our two organizations have been closely aligned for many years and we have appreciated IOGP's support for our programs, especially their active involvement in our International HSE conference series."
"Oil and gas continue to provide a significant proportion of the world's energy to meet growing demands for heat, light, and transport," Ballard said. "Our collaboration to improve sustainability performance and reporting shows our strong commitment in this area."
Opportunities to work together on sustainability performance include creating conversations in workshops, conference panel sessions, and publications that support decision making to help integrate sustainability factors into business performance. To that end, IOGP will participate in SPE's conferences and workshops; in turn, SPE will promote IOGP reports among SPE's membership.
The two organizations will also promote STEM education. SPE's global energy education program, Energy4me, relies on hands-on activities that use simple components to teach complicated engineering functions used in oil and gas exploration and production. ṢPE will provide ideas and content based on this program to support IOGP's global advocacy program.