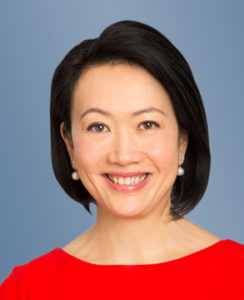 There is a compelling case for the IFRS Foundation to help develop globally comparable standards for sustainability reporting – according to a recent speech from IFRS Foundation Trustee Teresa Ko.
Ko's speech, given at the inaugural meeting of the Hong Kong Monetary Authority's Green and Sustainable Finance Cross-Agency Steering Group, suggested that sustainability reporting is today in a similar position as financial reporting was before the IFRS Foundation was established, and could benefit from its deep pool of experience.
Sustainability reporting needs a global standard to give investors, policy makers and regulators access to comparable, auditable information free from greenwashing.
It could be argued that the IFRSs already cover some elements of climate risk, for example, under asset impairment and goodwill, which record changes in the useful life and valuation of assets. However, a number of stakeholders – including Accountancy Europe – have been considering if the Foundation's role could go further, and a small group of Trustees has been established to explore this.
Ko suggests that the IFRS Foundation has invaluable experience and resources to help consolidate and set globally comparable standards of disclosures. These, in her opinion, should be developed with a high degree of correlation with existing reporting standards, ensuring investors around the world benefit from the resulting comparable, auditable and decision-useful data.
Read Teresa Ko's speech – which is her own opinion, and not an official IFRS statement – here.