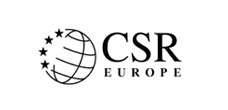 Trust in business and in power has severely declined over the years, contributing to a collective mistrust in our future. Through COP21 and the Sustainable Development Goals, adopted by over 150 governments around the world in 2015, and with public opinion urging for more transparency and responsible tax behaviour of companies and investors, we have hit a turning point. It is in this context that many of CSR Europe's corporate members and partner organisations welcome the transposition of the EU Directive on Non-Financial Information Disclosure in Europe's Member States by December 6, 2016. 6,000+ companies in Europe will have to report annually on their sustainability performance according to its requirements. First reports will have to be published in 2018 on activities of FY2017.
This new legislation can be foundational for companies to explain how they generate positive impact. However, companies will also have to concentrate more and more on building mature management systems in parallel to integrating sustainability into their corporate structures in order to be able to comply with the directive or with the requirements of suppliers in line with the directive.
CSR Europe, which was closely associated to the preparation and negotiations of the directive, is fully aware of the challenges, and will continue its work on reporting throughout 2017 to go beyond compliance and embed transparency as a means toward integrated management and performance.
More information about CSR Europe's work on reporting.