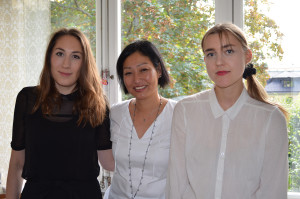 A recent study by Mistra Center for Sustainable Markets (MISUM) at the Stockholm School of Economics, has explored how Sweden's largest companies communicate their sustainability aspirations, implementation and evaluation.
88 per cent of the companies in the study talk more about their sustainability aspirations than about implementation and practices. Only 10 per cent communicate sustainability goals beyond 2016, 56 per cent talk about sustainability in their corporate strategy and only 11 per cent have gender balanced boards of directors
– The result is discouraging. We know that long term sustainability work create value for both business and society. Companies must reflect whether they are serious about their sustainability aspirations or are whether they are greenwashing? Misleading CSR communication can be devestating – look at Volkswagen, says Lin Lerpold, acting professor and executive director, MISUM.
– If a company has a good sustainability work they really should communicate it. Don´t leave the stage to companies boasting without doing anything. If so CSR work will become futile and people will lose trust, says Uta Hönemann, Master's student on Stockholm School of Economics and one of the authors of the report.
The full study "Walking the talk?"