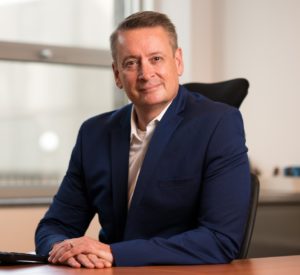 After nearly four years, Tim Mohin has decided to step down from his post as Chief Executive of GRI. As an American expat in the Netherlands, he decided that he would prefer to explore new career opportunities in the US to be closer to his family.
The GRI Board, staff, stakeholders, and partners are very grateful for his contributions during his years of leadership.
A committee is being established consisting of members of the Board as well as from other governance bodies, to conduct the search for a new chief executive.
While this search is ongoing, the Board has asked the Executive Team to manage the organization to ensure business continuity and a continued focus on GRI's purpose. The Board has asked its Chair, Eric Hespenheide, to support the ET, where needed, and serve as a spokesperson for GRI on matters of critical importance.
Mr. Hespenheide commented: "Our vision and strategic focus remain unchanged: to build a sustainable future enabled by transparency and open dialogue about impacts. This is a future in which reporting on impacts is common practice by all organizations around the world. As provider of world's most widely used sustainability disclosure standards, we are a catalyst for that change. We will continue to work collaboratively with our stakeholders and the wider reporting community to achieve this vision and are excited by recent developments which have the potential to accelerate progress."