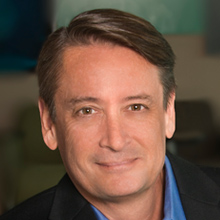 A Financial Times article on 2 April carried sweeping claims by Hans Hoogervorst, chair of the International Accounting Standards Board (IASB), that 'greenwashing is rampant' in sustainability reporting. The Global Reporting Initiative (GRI), the leading independent sustainability standards body, categorically refutes this assertion.
Mr Hoogervorst's arguments misrepresent the role of standard setters such as GRI, and indeed his own organization, the IASB. Standards setters — GRI, IASB or others, cannot be responsible for the disclosures made by companies. Our role is to establish the best practice for such disclosures.
Like IASB, GRI uses an independent process to ensure that disclosure standards represent the global 'best practice' to fully articulate the economic, environmental and social impacts of businesses.
We share concerns that sustainability reporting by some companies might be piecemeal and lack veracity. The same criticisms can, and often are, levelled at financial disclosures and investors have paid the price. A long string of disasters from the still unfolding 1MDB scandal, the demise of Enron, the mortgage meltdown and many others are painful reminders of the need for better financial disclosure. Perhaps these cases are a different kind of 'greenwashing'.
The bottom line is that so-called 'ESG' (Environmental, Social and Governance) reporting is on the rise — with 93% of the world's largest companies now reporting and 75% of them using the GRI Standards. This rapid growth is occurring because ESG information is critical for investors. A recent Oxford study concluded that more than 80% of mainstream investors now use ESG data for decisions.
Good standards — both financial and ESG — are a crucial part of the equation but cannot solve every problem. Companies, assurance providers, analysts and ratings agencies all play a vital role in ensuring the transparency that investors and others need. Rather than criticizing the rising interest in ESG disclosure, Mr. Hoogervorst would be better served by lending a hand to improve the quality of all corporate disclosures.
This article originally published as a 'letter to the editor' by the UK Financial Times on April 8. Source: https://living-future.org/3bl-media-news/?mid=244641&pgno=1&fdpgno=1