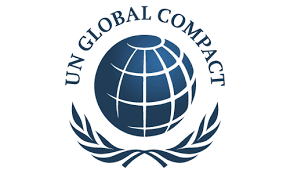 Today the UN Global Compact and GRI announced a renewed Memorandum of Understanding at the 5th GRI Global Conference outlining continued collaboration over the next three years, notably in support of the United Nations Sustainable Development Goals (SDGs).
In joining forces, the UN Global Compact, as the world's largest corporate sustainability initiative and main United Nations initiative for engagement with the private sector, and GRI, as the global standard-setter for sustainability reporting and issuer of the most widely used sustainability reporting standards in the world, play an important role in shaping private sector contributions towards sustainable development and the SDGs.
"We are pleased to renew our long-standing and essential collaboration with GRI on sustainability reporting," said Lise Kingo, Executive Director of the UN Global Compact. "Together we can help companies measure and report on their efforts around the new Sustainable Development Goals, in ways that both show impact and are aligned with emerging best reporting practices."
"Through our partnership with the UN Global Compact we can continue to scale up our collective efforts and have a greater impact on sustainable development issues, which includes reaching and mobilizing SME's around the world. They play a crucial role in the global economy," said Michael Meehan, Chief Executive of GRI."Increasing transparency of information is essential for building trust in both emerging and developed economies."  
To further SDG Goal 17 on a global partnerships toward sustainable development, the UN Global Compact and GRI have committed to facilitating the alignment between responsible business practices and the SDGs. The organizations will provide their respective business networks with guidance and robust frameworks, such as the SDG Compass, to advance, report and communicate private sector contributions to the SDGs. In addition they will also actively participate in the High Level Political Forum at the United Nations.
In renewing their partnership, the UN Global Compact and GRI reaffirm a set of shared values:
A commitment to advancing responsible business practices
A commitment to promoting and enabling positive private sector's contributions towards sustainable development, while reducing and addressing negative impacts
An understanding that accountability and transparency are a key means of advancing responsible business practices
The desire to make meaningful disclosure of sustainability information standard practice for all businesses.
The two organizations will also continue to collaborate on local outreach and training to increase the quantity and quality of reporting, with a special focus on less-developed markets and small and medium-sized companies.
The UN Global Compact and GRI have a long history of partnership and collaboration to increase the transparency of information and enable a more inclusive and sustainable global economy. The UN Global Compact encourages participant companies to use GRI's G4 Sustainability Reporting Guidelines to communicate their progress on implementing the ten principles on human rights, labor, environment and anti-corruption.