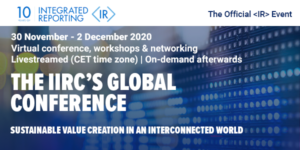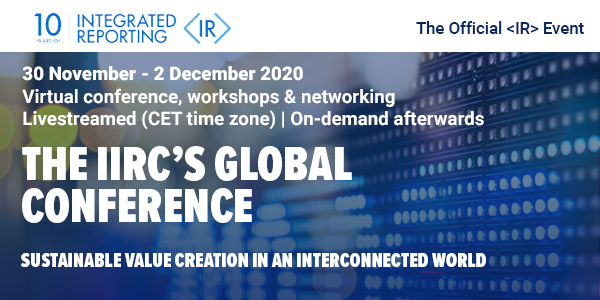 Is your organization creating sustainable value? Do you have a resilient business model, developed through an integrated approach to strategy? Do you know how to best communicate value creation to investors? Gain the latest best practice strategies for long-term value creation at the IIRC's Global Conference 2020, now a fully optimized virtual conference.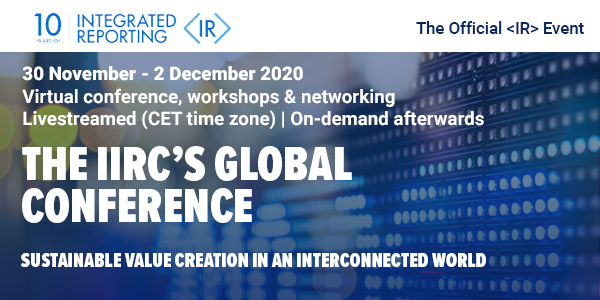 Join via the new conference app, which empowers you to:
✔️ Network in the virtual exhibition hall before, during and after the conference
✔️ Engage in practical workshops and small group discussions
✔️ Learn from live keynotes and in-depth panel discussions, wherever you are.
Connect with international business leaders, investors, finance professionals and thinkers, to harness the practical benefits of integrated reporting and thinking for your organization.

Gain best-practice guidelines from expert speakers, including:
Advance your practical skills in interactive sessions and expert panel discussions:
Develop an integrated business strategy
Use technology to enable integration
Create sustainable value through communication
BOOK BEFORE 25 SEPTEMBER 2020 AND SAVE €200
There are three easy ways to register
Register online    |     Book via email    |     Call us on: +44 (0) 20 3377 3279