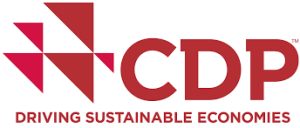 105 investors from 23 countries, including Legal & General, Nordea Asset Management and the New York State Common Retirement Fund, are pressing for companies with a high impact on the environment to disclose data through CDP, the non-profit global environmental disclosure platform.
The companies being engaged cover over US$8 trillion in global market capitalization, and are estimated to emit more than 4,800 megatonnes (Mt) of carbon dioxide equivalent (CO2e) annually – equivalent to the 2017 GHG emissions from the U.S.. This investor initiative is part of CDP's 2020 Non-Disclosure Campaign (NDC), which aims to increase engagement among companies that have either never disclosed, or stopped disclosing, to CDP.
Nearly a fifth (17%) of the companies selected by investors already disclose to CDP on one theme, climate change, forests or water security. They are included because they do not yet disclose data on another theme, which has been identified as material for them.
The majority (58%) of the companies – including Berkshire Hathaway and Nintendo – were selected by investors to be part of this campaign to disclose their impact on climate change. Nearly a third (30%) – including Chevron and Imperial Oil – were asked to disclose on at least two themes from climate change, forests or water security.
With the risks that climate change, deforestation and water insecurity pose to business perceived as more material than ever before, investors are getting behind this campaign to ensure that their holdings keep pace with a changing world. The recent public health crisis has highlighted that business resilience and adaptability to external shocks are critical indicators of a business' strength.
This year, CDP hopes to see a major increase in companies engaging across the board on the key themes of climate change, deforestation and water security. This follows on from a successful year in 2019, when 88 investors targeted 707 companies. Companies that were targeted by their investors as part of the 2019 NDC were more than twice as likely to provide new disclosure than those who were not.
Like last year, the services sector predominates with nearly a quarter of the 1,051 contacted companies (23%). Four other industries are also well represented: manufacturing (16%), materials (14%), infrastructure (10%), fossil fuels (9%). However, these numbers differ significantly by environmental theme being targeted: for example, of the companies being asked to disclose on water security and deforestation, the strong bias towards heavy industry is clear.
Emily Kreps, Global Director of Capital Markets at CDP, commented: "The importance of investor engagement to drive disclosure cannot be overstated. Climate change, water security and deforestation present material risks to investments, and companies that are failing to disclose their impact risk trailing behind their competitors in their access to capital.
As the growth of this campaign shows, investors require decisive data that is consistent, comparable and comprehensive. To make this possible, they expect companies to wholeheartedly engage with TCFD-aligned standards on environmental disclosure and reporting. With business resilience and adaptation to unexpected, systemic risks exposed by the recent public health crisis, the tide is rapidly turning against companies not taking note of investor demands."
Katarina Hammar, Head of Active Ownership at Nordea Asset Management, said: "We believe that increased transparency around companies' environmental performance is a key enabler to improve company performance and to create a more resilient economy.
Consistent and comparable data is key in our company analysis and in particular in the climate risk and opportunity analysis."
Sophia Cheng, Chief Investment Officer at Cathay Financial Holdings, commented: "Climate change, deforestation and water security have become material issues to many industries. Investors require more comprehensive information and scientific analysis to address risks and opportunities derived from these issues. This explains why CDP questionnaires aligned with TCFD recommendations. Cathay encourages corporate environmental disclosure beyond self-assessment; such efforts are beneficial – and essential – to the transition toward low-carbon society."
The Non-Disclosure Campaign is one of CDP's flagship investor initiatives. The objective of the campaign is to drive further corporate transparency around climate change, deforestation and water security, by encouraging companies to respond to CDP's disclosure request.
Investors will be engaging with companies over the summer while CDP's disclosure system is open. Companies will be asked to submit their response to investors via the CDP online response system.
View the target list of companies