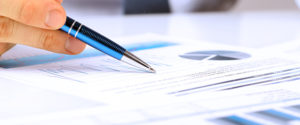 168 investors from 28 countries, including Amundi, Aviva, Cathay Financial Holdings, HSBC Global Asset Management, Legal and General Investment Management, M&G Investments, Nuveen, Schroders and Union Investment are urging companies with a high environmental impact to disclose data through CDP, the non-profit global environmental disclosure platform. The companies engaged cover over US$28 trillion in global market capitalization and are estimated to collectively emit more than 4,700 megatonnes (Mt) of carbon dioxide equivalent (CO2e) annually – equivalent to more than the entire European Union1. This investor engagement is coordinated by CDP's 2021 Non-Disclosure Campaign (NDC), which aims to increase disclosure among companies that have either never disclosed, or stopped disclosing, through CDP.
The Non-Disclosure Campaign has seen an average 38% year-on-year growth in investor participation, since inception in 2017, with a 56% uplift compared to last year. This reflects the growing momentum, particularly in the lead up to COP26, of net-zero commitments and investment in sustainable products. Especially noteworthy is the recent launch of the Glasgow Financial Alliance for Net Zero (GFANZ), which will require signatories to set science-based targets to reach net-zero no later than 2050. Joining GFANZ are the likes of Net Zero Asset Managers initiative (NZAMi) and Net Zero Banking Alliance (NZBA), which includes 43 banks that have committed to align operational emissions from their portfolios with net-zero pathways by 2050 or sooner.
In order to meet these commitments, investors and financial institutions require environmental disclosure from their portfolio so that they can understand and manage their direct operational as well as financed environmental impact.
A fifth (20%) of the companies selected by investors in this year's campaign already disclose through CDP on one theme; climate change, forests or water security. They are included because they do not yet disclose data on another theme, which has been identified as material for them.
The majority (58%) of the companies were selected by investors to be part of this campaign to disclose their impact on climate change. Nearly a quarter (21%), including Prada and Zijin Mining Group, were asked to disclose on at least two themes from climate change, forests or water security.
The services sector predominates with over a fifth (21%) of the 1,320 contacted companies. Four other industries are also well represented: manufacturing (17%), materials (12%), infrastructure (11%), fossil fuels (6%). However, these numbers differ significantly by environmental theme being targeted: for example, of the companies being asked to disclose on deforestation and water security, the strong bias towards heavy industry is clear.
Last year's Non-Disclosure Campaign resulted in the highest response rate to date, with more than double the number of companies disclosing compared to 2019. It also showed that companies are more than twice as likely to disclose through CDP when they are directly engaged by investors to do so.
Emily Kreps, Global Director of Capital Markets at CDP, commented: "Investor engagement is critical to driving disclosure, and disclosure is the first step to environmental action. Climate change, deforestation and water security present material risks to investments, and companies that are failing to disclose their impact risk trailing behind their competitors in their access to capital.
As demonstrated by the continued growth and success of this annual campaign, investors require decisive data that is consistent, comparable and comprehensive. To make this possible and support them in setting and meeting their own net-zero ambitions, they expect companies to fully engage with TCFD-aligned standards on environmental disclosure and reporting. We are delighted that this year's campaign has achieved record levels of investor support. Rather than diverting attention, the COVID-19 pandemic is focusing investors on the need to meet global systemic risks such as climate change and the tide is rapidly turning against companies not taking note of investor demands."
Carina Silberg, Head of Corporate Governance & Sustainability at Alecta, commented: "Alecta is one of the Founding Members of the UN-convened Net-Zero Asset Owners Alliance which underlines our commitment to aim for a carbon-neutral investment portfolio by 2050. Having access to transparent and robust climate disclosure is a pre-condition to track our progress on this journey, and a focus in our engagement with holding companies. We believe that the CDP's Non-Disclosure Campaign represents an excellent opportunity to achieve this objective, as the aim is to target specific companies that have not disclosed their environmental data."
The Non-Disclosure Campaign is one of CDP's flagship investor initiatives. The objective of the campaign is to drive further corporate transparency around climate change, deforestation and water security, by encouraging companies to respond to CDP's disclosure request.Investors will be engaging with companies over the summer while CDP's disclosure system is open. Companies will be asked to submit their response to investors via the CDP online response system.
1 https://www.eea.europa.eu/highlights/eu-greenhouse-gas-emissions- kept#:~:text=Total%20greenhouse%20gas%20emissions%20in,without%20the%20UK%20was%2020.7%20%25