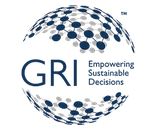 As a Network Partner of the 5th GRI Global Conference 2015 we like to point your attention to the fact that Friday 29 January is the early bird registration deadline – ending at midnight CET. Secure your place now at the leading global sustainability conference and save up to 20% on the fee!

A NEW ERA OF SUSTAINABILITY
The Conference provides an inclusive platform to inspire and engage a diverse global network of up to 1,500 sustainability leaders.
Since the late 1990's GRI has pioneered sustainability reporting, helping transform it from a niche practice to one undertaken by a growing majority of organizations. As we move towards a new era of sustainability, it is clear that for information to truly empower decision making it must be more accessible, comparable and available in real time.
BE INSPIRED – EXPLORE THE PROGRAM                                     
To catalyze this new era of sustainability, the 2016 Conference will focus on innovations and trends that are enabling sustainable decisions. The Conference will deliver inspiring content to help us tackle the biggest sustainability challenges and accelerate progress. 
The three dynamic days will include plenary sessions with high level expert speakers to inspire and motivate you. Immerse yourself in the six themed tracks:

Enabling Smart Policy

More Reporters, Better Reporting

Moving Beyond Reports

Innovation and Collaboration

Reporting Standards

Facing the challenges.
Tailor your registration and choose from over 35 breakout sessions including academic, regional and breakfast sessions, in addition to 14 Master Classes covering a diverse range of topics to enhance your knowledge.