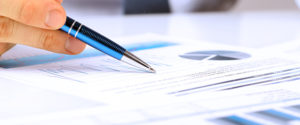 (Reuters) – BlackRock BLK.N, the world's biggest asset manager, said it supports harmonising sustainability accounting rules and standards globally so investors can better track how companies are transitioning to a lower-carbon economy.
Sandy Boss, head of investment stewardship overseeing the group's $7.8 trillion in assets, said the U.S. firm supported efforts to make it simpler for companies and investors to report and assess climate and other sustainability risks.
"If we look at what investors and corporates alike need we need common data and we need it to be comparable and we'd like the definitions to be comparable," said Boss in an interview for Reuters ESG North America conference on Tuesday. "We'll able to build investment products and investment strategies using that data… (which) brings private capital together with the corporate demand that we know exists in the context of this transition."
Currently, regulations and rules vary wildly across the world, detailing what information companies need to provide.
At a regional level, the European Union has led the way with its Non-Financial Reporting Directive, which tells large companies what types of environmental, diversity and similar data they should provide.