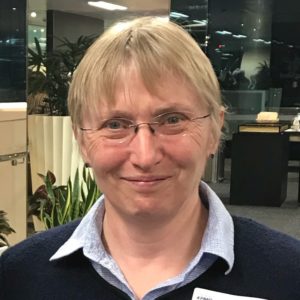 This week there has been an insightful contribution to the debate about sustainability disclosure in the EU, provided by Carol Adams, Professor of Accounting at Durham University Business School. Writing for EURACTIV on 13 May (Europe needs mandatory non-financial reporting to underpin COVID recovery) she sets out why, as part of the review of the EU's Non-Financial Reporting (NFR) Directive, enforceable requirements are needed to ensure companies prioritize environmental and social impacts.
As an academic in this field, and a former chair of GRI's Stakeholder Council, Carol is well informed about the landscape of corporate transparency and sustainability reporting. To summarise the key points she raises in her article:
Transparent disclosure will not occur unless EU reporting requirements are mandatory and enforced by a pro-active regulatory body with powers to require changes.
Endorsing the GRI Standards, developed through rigorous and independent processes mirroring those of accounting standards, in an updated NFR Directive would mean it stays up to date – so no need to keep revising legislation.
The NFR Directive must incorporate the best of the most used frameworks and standards – which are the GRI Standards, the Integrated Reporting framework and TCFD. The alternatives 'don't ask the right questions', have little traction with EU companies and are insufficient to alert corporate stakeholders on the impacts that matter.
If companies no not disclose their material negative impacts it can lead to unsustainable activities – that's bad for the European economy and bad for the environment and society.
A more substantial NFR Directive can help companies help themselves – by making them put a higher priority on social and environmental risks and opportunities. 
At GRI, we are engaging with the European Commission on their plans to review the NFR Directive, as part of the EU Green Deal. While the directive has supported improvements in the transparency shown by corporations on their impacts, it is clear we need them to go further – and to get there faster.
Mandating for comprehensive disclosure that is built on robust and multi-stakeholder standards – as provided by GRI – can be a catalyst for meaningful change. The kind of change we need to see if we are to ensure that the post-COVID Europe is a fairer and more sustainable one.