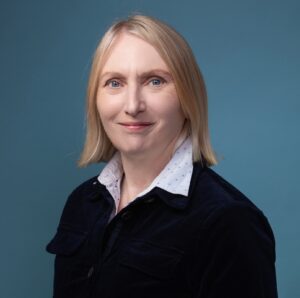 An international authority in corporate and public sector reporting is to lead the Global Sustainability Standards Board (GSSB), the independent body that sets the GRI Standards. Carol Adams, who for 30 years has worked in sustainability research and leadership roles and is Professor of Accounting at Durham University Business School, has been confirmed as the next GSSB Chair.
Judy Kuszewski, who has served as GSSB Chair since 2017, completes her second and final term at the end of March, with Carol starting on 1 April. The GSSB has an increasingly significant role, at a time when global attention on an organization's impacts on sustainable development and mandatory accountability requirements are higher than ever before.
Carol Adams is an internationally renowned researcher in sustainability accounting and reporting, its role in driving change and its implications for practice and policy. She advises the Chartered Institute of Public Finance and Accountancy on sustainability reporting, and is a member of the Australian Accounting Standards Board's Sustainability Reporting Advisory Panel. She is also a member of the Institute of Chartered Accountants of Scotland and chairs their Sustainability Panel.
Carol recently advised the UNDP in creating SDG Impact Standards, and the UK Government's Implementation Taskforce on Impact Investing. A past chair (2017-19) of the GRI Stakeholder Council, she has for many years been an active contributor to GRI's mission.
Carol Adams said:  "With a growing recognition of the importance of sustainability reporting, GRI has a huge part to play. I am looking forward to working closely with the GSSB's expert members, to further widen usage of GRI's multi-stakeholder standards, which are the global blueprint for quality and comprehensive impact reporting. Identifying and measuring impacts on the economy, environment and society is an essential step in managing an organization's risks and opportunities, as well as assessing positive and negative impacts on achieving the SDGs. Beyond that, accountability for management approach, strategy, governance oversight and impacts through use of the GRI Standards is critical in driving change, ensuring sustainable development is not side-lined by a narrow focus on financial considerations."
Helena Barton, Chair of the GRI Independent Appointments Committee (and Partner at Deloitte), said: "Once we had explored a very high calibre group of candidates for the role of GSSB Chair, Carol Adams was a clear first choice. Given her expertise in corporate and public sector transparency and sustainability strategy, her evidence-based approach and her passion and belief in the importance of impact reporting, I believe she will continue the excellent work of Judy Kuszewski in leading GRI's standard setting priorities in the years to come."
Judy Kuszewski (who is also Chief Executive of Sancroft International Ltd) said: "Over the past six years, I have seen the GRI Standards go from strength to strength, with significant increases in adoption and usage, and new standards launched, such as our Sector Program. I am pleased to be able to hand the baton on to someone as capable and committed as Carol, who I have every confidence will continue to advance the GSSB remit to deliver world-class sustainability reporting standards."
Eelco van der Enden, CEO of GRI, added: "I am delighted that Carol has accepted the position of GSSB Chair, which is a crucially important role in ensuring the effective governance of the GRI Standards. I am confident that under her direction the GSSB's influential position in the reporting landscape, including engagement with EFRAG and the ISSB, will continue to increase. I also want to put on record my enormous gratitude to Judy Kuszewski, who has provided myself and the organization with such excellent guidance and leadership during her period as chair."