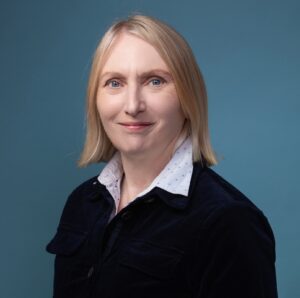 On 1 April, Carol Adams commenced her role as the new Chair of the Global Sustainability Standards Board (GSSB), the independent body responsible for setting the GRI Standards.
Prof. Adams has written to GRI reporters and supporters, to share insights into her priorities as she takes on leadership for developing and maintaining the world's most widely used sustainability reporting standards:
"This is an exciting time to be involved in sustainability reporting. The discussion about corporate accountability, and the role organizations play in sustainable development, is more widespread than ever before. The Global Reporting Initiative is right at the heart of the debate. The continued development of the GRI Standards to facilitate the achievement of sustainable development – as called for by our stakeholders, including investors – has never been more relevant and necessary than it is today.
I have supported and actively contributed to GRI's mission since the early years. As a previous Chair of the GRI Stakeholder Council (2017-19), I also have a deep understanding of the constituency groups that use and rely on our leading standards. I firmly believe the diverse, multi-stakeholder ethos that is at the core of the GSSB's ways of working is essential to developing standards that assist the sustainability transition.
Over a 30-year career in sustainability research, academia and leadership roles, I have championed the benefits of evidence-based and impact-focused reporting –  which encompasses disclosures on management approach, governance oversight, targets and strategy. I have wide-ranging expertise in the analysis and application of sustainability reporting, policy and practice, all of which I intend to bring to the fore in my capacity as GSSB Chair.
What GRI has achieved so far – with the support of our reporters, stakeholders and input from technical experts – is significant. Most major companies around the world voluntarily use the GRI Standards. That includes 78% of the 250 largest global companies, according to recent KPMG analysis. Meanwhile, new IFAC research found that 39% of GRI reports are subject to external assurance, a number which is growing.
Looking ahead, we are committed to achieving interoperability between the GRI Standards and the IFRS Foundation's sustainability-related standards, being developed by the International Sustainability Standards Board (ISSB). The two standards come from different perspectives, with GRI addressing how an organization impacts economies, environment and people for a multi-stakeholder audience (including investors), while the ISSB is focused on reporting of financially-material matters for investors. Combined, I believe these approaches strengthen corporate reporting and increase transparency.
For the past two years, GRI has worked with the European Financial Reporting Advisory Group (EFRAG) to support the development of the European Sustainability Reporting Standards (ESRS). Encouragingly, these efforts are paying off – with the impact disclosure requirements in the first set of ESRS confirmed as closely aligned with the corresponding GRI disclosures. This offers reassurance to the thousands of companies for which the ESRS will become mandatory that they can expect to utilize existing GRI reporting to meet EU requirements. We are optimistic this will apply to developing impact reporting requirements in other jurisdictions.
As GSSB Chair, I will seek to deepen our relationships with reporting standard setters, disclosure frameworks and other partners around the world. Not only does this reinforce the applicability and integration of the GRI Standards in global markets, it will minimize reporting burden for organizations. Balancing our aims for ever improved reporting on impacts, including processes for integrating them into decision making, with standards that are practical and usable, is crucial. I encourage your input through the further development of your reporting, responses to GSSB consultations or involvement in technical working groups.
Recent years have seen steady growth in GRI adoption, alongside the expansion and improvement of the suite of Standards – commendable progress that we will endeavor to continue. Under the current GSSB work program this includes a revised Biodiversity Standard, the continued roll-out of Sector Standards, and significant updates covering all climate and labor related Standards. The Standards Division continues to expand in order to facilitate this work.
Finally, I want to acknowledge the excellent work of my predecessor as chair, Judy Kuszewski. The advancement of the GRI Standards under her astute guidance is clear for all to see, and is a legacy on which I intend to build."