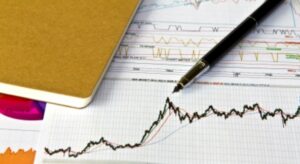 GRI has welcomed the outcome of a vote in the European Parliament in which MEPs reaffirmed the commitment to the European Sustainability Reporting Standards (ESRS), which will now apply to 50,000 companies from January 2024 onwards.
As recently confirmed by GRI and EFRAG (the body mandated to develop the ESRS), a high level of interoperability between the new ESRS and the GRI Standards  – already widely used by thousands of organizations in Europe and around the world – has been achieved. The ESRS and GRI definitions, concepts and disclosures on impacts are fully aligned, wherever possible.
The ESRS is a central component of the Corporate Sustainability Reporting Directive (CSRD) and will apply to all large and listed companies in the EU. From 2028, non-EU companies operating in Europe must also report their impacts using the ESRS or equivalent standards. Alignment between the ESRS and GRI's impact standards provides reassurance for companies that they can utilize their existing reporting to meet these incoming requirements.
GRI is currently finalizing interoperability tools, including a digital taxonomy and multi-tagging system, to simplify the reporting process and support companies to report in accordance with both ESRS and the GRI Standards within a single sustainability report.
Eelco van der Enden, CEO of GRI, said: "The endorsement of the ESRS by the European Parliament is welcome because it signals the transition from political debate to practical implementation for these new rules – which are a game changer for corporate accountability, in the EU and globally. The close alignment achieved between the ESRS and the GRI Standards underlines the increasing influence of GRI as the global enabler for transparency on impacts. We will continue to actively engage with EFRAG and other standards setters, at national and international levels, to further increase the momentum behind impact reporting, ensuring companies deliver the sustainability information their stakeholders require while reducing the reporting burden. This reflects our evolving role as a trusted partner for regulators, with GRI reporting underpinning high-quality and increasingly mandatory sustainability reporting."
Carol Adams, Chair of the GRI Global Sustainability Standards Board (GSSB) said: "Over the past two years, the GSSB has closely collaborated with EFRAG to ensure technical alignment between our respective standards, and we now stand ready to deepen our engagement in the EU regulatory process. As we approach implementation of the ESRS, this work will be prioritized in the current GSSB work program. Furthermore, we will be working with EU institutions to reach agreement that reporting using GRI Standards is accepted as equivalent for non-EU companies."