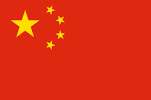 The China Securities Regulatory Commission (CSRC), in collaboration with China's Ministry of Environmental Protection, has introduced new requirements that, by 2020, will mandate all listed companies and bond issuers to disclose environmental, social and governance (ESG) risks associated with their operations.
In recent years, China has become a global pioneer in policy architecture, local pilot programs, green bonds, green industry funds, environmental stress testing, and green assurance. Concurrently, interest in ESG investment has grown significantly. Major institutional investors have increasingly adopted ESG factors in their decision making and market analysis.
Nonetheless, many Chinese companies have been slow to respond to investors' growing appetite for green finance. In 2016, less than a third of China's listed companies voluntarily published information related to their ESG risks and impacts, and that year, the China Forum of Environmental Journalists released a report concluding that only about 27% of the same companies created reports about their ESG performance. As recently as 2015, Shanghai's Fudan University found that ESG disclosures in the reports of 170 companies across 14 sectors listed on the Shanghai Stock Exchange was unreliable.