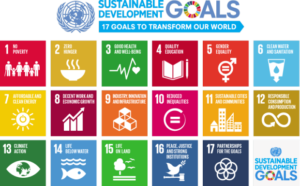 PIMCO recently conducted a study on the quality of reporting on the UN Sustainable Development Goals (SDGs) for more than 240 corporate and financial issuers. The SDGs are a globally agreed sustainable development framework consisting of 17 goals and 169 targets to be achieved by 2030. The goals were adopted by all 193 members of the United Nations in 2015 as a global call to action for positive change.
The SDGs are important to investors as they can provide a framework for measuring impact in ESG (environmental, social, governance) investment strategies. But for this to work, investors need to be able to quantify and compare the contributions of each issuer to the achievement of the SDGs. To enable investors to make informed decisions and direct capital towards positive impact, companies need to publish relevant SDG performance data. Unfortunately, current corporate environmental and social disclosures make this difficult to do.As part of PIMCO's commitment to sustainable investing, we have mapped the current quality of SDG reporting among issuers with the goal of encouraging and supporting enhanced SDG disclosure.
KEY FINDINGS
Companies have a high level of awareness of the SDGs, with 63% referencing them in their reporting and 55% mapping business activities to specific goals.
Despite high awareness, only 12% of companies referencing the SDGs set quantitative targets for meeting the goals, indicating that many are finding it challenging to translate well-intentioned support into action.
The need for a common set of impact performance indicators has never been greater for investors to compare the SDG contribution of companies. Encouragingly, there is existing guidance for issuers on how to align measurement with investor needs.
Issuers can improve reporting practices by focusing on how the business can best apply its capabilities to the SDGs. It is better to identify the SDGs most relevant to the business, rather than generic disclosure across all goals.
Finally, best practice reporting should include targets for meeting the goals over the timeline to 2030. Targets demonstrate that the company is serious about the SDGs and need not be overly taxing as existing sustainability data can be used as a starting point.