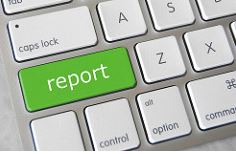 "Reporting season" has come and gone and Lundquist has been monitoring transparency in sustainability disclosures at almost 200 companies in Germany, Italy and Switzerland, as part of the 7thCSR Online Awards.
Our research suggests that CSR and sustainability reporting is only slowly trickling down from the biggest to medium-sized companies, despite pressures towards greater transparency such as the EU non-financial reporting directive. This is especially the case in Italy and Switzerland where a substantial number of listed companies are still not reporting in a structured way on social and environmental issues.
Where we are with the research
The CSR Online Awards, run by Lundquist since 2007, evaluates the effectiveness of companies' CSR and sustainability communications through their corporate websites and related social media accounts. We do this based on stakeholder expectations, thanks to user surveys that have gathered input from over 1,600 people. (You can take our latest survey now.)
As a first step, we check for a minimum level of transparency:
First we eliminate companies without a structured non-financial reporting process (standalone or integrated report)
Second, we evaluate the remaining companies for a basic level of online CSR/sustainability communications, our "Core" evaluation: companies not reaching 40% of the score in this test are also eliminated.
Today, we are revealing the results of these first cut-offs, with all companies considered in these three countries organized as follows: No report; Below the Basics; Finalists. Download our list of results to see if your company has made the grade.
The remaining 94 companies will be evaluated over the coming weeks against our criteria spanning 7 pillars: Concrete, Exhaustive, User friendly, Ongoing, Social, Integrated and Distinctive. We will be evaluating websites until Friday July 8.
Summary of findings
In Germany, we considered components of the benchmark DAX 30 index (as of January 2016) and selected non-listed companies. From these 32 companies, we found:
2 companies not reporting (6%)
2 below the basics (6%), leaving
28 finalists (88%).
In Italy, we checked out 101 companies – including the top 80 companies on the Italian stock exchange by market value (as of December 2015) and 21 non-listed brands that are reporting on sustainability/CSR – and found:
31 not reporting (39% of listed companies)
28 below the basics, leaving
42 finalists.
In Switzerland: we looked at 52 companies covering all members of the SMI Expanded index of the Swiss stock exchange (as of January 2016) and a selection of non-listed brands. From this group, we found:
13 not reporting (25% overall and 24% of listed companies)
20 below the basics (38%), leaving
24 finalists (46%).
Photo credits: "Report" (CC BY 2.0) by  GotCredit