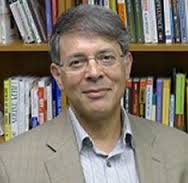 Sustainability professionals are inundated with surveys, reporting frameworks and guidelines. As reporting metrics evolve, the industry needs accessible and consistent ways to evaluate performance. With more than 94 million pieces of corporate sustainability data in its database, CSRHub makes many publicly available data sets easier to access and browse.
Last month, Reagan Richmond from Bard's MBA in Sustainability spoke with Bahar Gidwani, CRSHub CEO and co-founder.
Bahar shared his thoughts on the evolution of ESG metrics and the potential of "dark data" to drive greater transparency in corporate sustainability. His years of experience running large technology-based businesses and his work on Wall Street informed his discussion of data and corporate sustainability reporting.