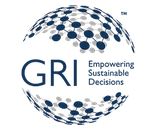 The first set of exposure drafts of GRI Sustainability Reporting Standards (GRI Standards) is now available for public comment. For a period of 90 days, anyone can review the initial set of six GRI Standards and offer feedback to the Global Sustainability Standards Board (GSSB), the independent standard-setting body, which acts in the public interest to develop and approve GRI Standards. Comments on the revised format and structure of GRI Standards can be submitted via the GRI Consultation Platform, accessible via the GRI website. Feedback can also be provided at the 5th GRI Global Conference on 18 – 20 May in Amsterdam, and during a series of webinars and workshops. The public exposure of GRI Standards ensures they are developed through a multi-stakeholder approach as set out in the Due Process Protocol.
GRI Standards will include the same main concepts and all relevant disclosures from G4, in an improved structure, format, and presentation. The content from the GRI G4 Guidelines and Implementation Manual form the basis for the content in GRI Standards. There will be three 'universal' standards applicable to all organizations, and approximately 35 'topic-specific' standards based on the Aspects within G4. This first set of exposure drafts includes the three GRI Standards that will be applicable to all organizations:
The Foundation Standard includes the Reporting Principles and 'in accordance' criteria. This is the entry point for organizations using GRI Standards.
The General Disclosures Standard covers organizational profile, governance, stakeholder engagement, reporting practice, strategy and analysis.
The Management Approach Standard includes the disclosure on management approach (DMA) from G4, and may be used with any topic-specific GRI Standard.
The exposure drafts will also include three topic-specific GRI Standards: Emissions, Indirect Economic Impacts and Public Policy.
GRI Standards are primarily intended to be used together as a set of standards. Organizations preparing a sustainability report 'in accordance' with GRI Standards will use all three universal standards and will be able to make their own selection of relevant topic-specific standards, based on those that are material. Organizations can also use individual GRI Standards or their contents to disclose specific sustainability information and are required to include a reference in any published materials.
"The sustainable development agenda has gathered significant pace in the last 12 months illustrated most notably by the Paris Climate Change Agreement opening for signature later this week," commented Eric Hespenheide, Chair of the GSSB. "Set in this context, the GRI G4 Guidelines are evolving into a new set of modular, interrelated GRI Standards to enable reporting organizations to make a greater contribution to sustainable development and meet emerging stakeholder needs by enhancing the quality, comparability and accessibility of sustainability information."
Additionally, GRI Standards feature clearer distinctions between requirements, denoted by 'shall', recommendations, denoted by 'should', and guidance sections. Content from G4 has been edited to improve clarity and simplify language, which will make the standards more user-friendly. Additional clarifications have been provided for elements of G4 that were commonly misunderstood, such as how to define the topic 'Boundary' and how to report on topics not covered by GRI Standards. The new modular structure will enable individual standards to be updated independently, ensuring that the standards remain consistent with authoritative intergovernmental instruments and best-practice.
Participants attending the GRI Global Conference  will have an opportunity to share their feedback directly with the GSSB who will host an exhibition booth. Additionally, the interactive session 'Transition to GRI Standards – Have Your Say', will give attendees the chance to discuss the changes with GRI and their peers. GRI will also host webinars and workshops around the globe, in June and July 2016, where stakeholders can comment on the exposure drafts. The remaining topic-specific standards will follow the same format and structure as the first set of exposure drafts. These standards are still under development and are scheduled to be exposed for public comment for a period of 45 days from 3 June to 17 July, following GSSB review.