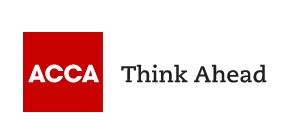 The UK Chancellor Rishi Sunak's announcement that it will be mandatory by 2025 for large parts of the UK economy to disclose risks to their operations from climate change is welcomed by ACCA (the Association of Chartered Certified Accountants). The global body for professional accountants believes that clear and consistent accounting standards and disclosures, which are understood by business and investors alike, are an essential part of the urgent policy solutions needed to tackle climate change.
Jimmy Greer, ACCA's head of sustainability comments: 'The Chancellor's statement is vital to help the UK meet its 2050 net zero target and other environmental aims. Climate-related disclosures that are globally consistent are essential if we are to meet the agreed-upon goals of the Paris Climate Agreement.
'We also welcome the focus on green finance, which is close to ACCA's own agenda as we recently became signatories to the Green Finance Education Charter. Clearly what the Chancellor has announced is making the path to COP26 clearer, but there are still hurdles.'
ACCA warns that with EU Exit negotiations ongoing, it will be important that action taken ensures that the UK, Europe and indeed the global business community will work together to achieve these aims.
Jimmy Greer adds: 'We are optimistic that the Task Force on Climate-related Financial Disclosures Recommendations (TCFD), supported by the HM Treasury Roadmap towards mandatory climate-related disclosures will be the uniting factor here, along with other initiatives. These include the International Platform on Sustainable Finance; the recently announced Building a Private Finance System for Net Zero, led by Mark Carney; and calls by IFAC (the International Federation of Accountants) and the work of the IFRS Foundation and others to make progress on issues related to global sustainability reporting standards.
'Together, these all make for a powerful voice for the profession and the leading global role it plays to help economies to grow and prosper in a sustainable way. We look forward to working with these organisations and policymakers to ensure a UK-wide approach aligns with global reporting standards.'