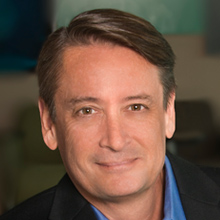 GRI announced today that Timothy J. Mohin, a well-known sustainability practitioner, advocate and author, has been appointed as the organization's new Chief Executive.
Mr. Mohin has tremendous experience with global sustainability from his years with leading companies and government. His appointment is effective on 16 January 2017. Mr. Mohin succeeds Eric Hespenheide, who has led GRI during the last six months on an interim basis.​
"Tim Mohin is the perfect person to lead GRI into the future. His extensive background in corporate sustainability reporting, commitment to our multi-stakeholder process and his understanding of GRI's Global Sustainability Reporting Standards (GRI Standards) makes him an ideal fit," said Christianna Wood, Chairman of the GRI Board of Directors.
Tim Mohin commented, "I am deeply honored to be the next leader of GRI. As the global leader in non-financial disclosure standards, GRI is uniquely positioned to help companies, investors, governments and civil society achieve a more sustainable future through the power of transparency. It's humbling to represent the tremendous body of work from the many people who have made, and continue to make GRI a global leader in the quest for sustainable development. Sustainability is my cause and I firmly believe that GRI Standards will help improve the world around us. I am eager to work with, and learn from, all stakeholders to help lead GRI's future."
Chairman Wood continued, "Tim's deep understanding of corporate sustainability reporting, having held leadership positions at several of the world's largest companies (Advanced Micro Devices (AMD), Intel and Apple) coupled with Tim's record of leadership within the electronics industry and experience in Washington, having worked in the sustainability field both at the Environmental Protection Agency and the United States Senate, give GRI and its reporters a wealth of perspective and experience."
Mr. Mohin's appointment comes at an exciting time for GRI and for sustainability disclosures. GRI recently released the GRI Standards which are being well received globally as the next evolution of reporting. In addition, GRI and UN Global Compact, with the involvement of other strategic partners, are leading the global effort to shape the business community's contributions to the UN Sustainable Development Goals (SDGs). Mr. Mohin will lead GRI in achieving its vision of creating a future where sustainability is integral to every organization's decision-making process.
Chairman Christianna Wood thanked the interim Chief Executive Eric Hespenheide for his contributions to GRI: "GRI is indebted to Mr. Hespenheide for the leadership and commitment he has demonstrated over the past six months, as the GRI Board undertook to hire a permanent Chief Executive. Having chaired the Global Sustainability Standards Board (GSSB), Eric was the ideal person to lead GRI during the global launch of the new GRI Standards. Eric will remain a member of the GRI Board of Directors and become its next Vice Chairman in 2017."