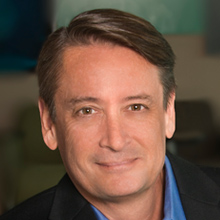 GRI's Chief Executive, Tim Mohin, testified yesterday (10 July) before the US House Committee on Financial Services, which is considering new corporate reporting requirements for Environmental, Social and Governance (ESG) information.
Addressing members of the Subcommittee on Investor Protection, Entrepreneurship and Capital Markets at a hearing in Washington, DC, Tim Mohin set out why the adoption of independent, multi-stakeholder global ESG standards are critical to inform decision making by corporations and investors, while avoiding unnecessary reporting burdens on business.
The House Committee is hearing testimony from experts in the field on the development of The ESG Disclosure Simplification Act 2019, and other legislative proposals.
Tim Mohin said:"We strongly support The ESG Disclosure Simplification Act. This Bill could change the face of corporate disclosure.  Current reporting is focused on short-term financial impacts that exclude key issues such as human rights, diversity and greenhouse gas emissions.  By requiring companies to report on longer-term non-financial impacts, the Bill will help companies manage risks while informing investors and other stakeholders.
The Bill framers made a very wise choice to rely on internationally recognized, independent ESG disclosure Standards.  This helps create an international common language for ESG information that can facilitate global trade.
As the world's only independent, multi-stakeholder ESG standard setter, the GRI framework has been adopted by most reporting companies around the world. Because the majority of reporting companies in the US currently use the GRI standards, this Act will not add reporting burden, while encouraging greater transparency and accountability."