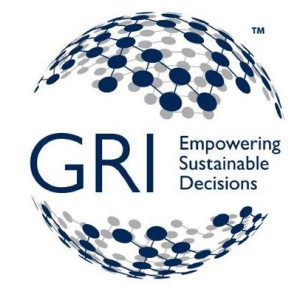 GRI launched a new membership and engagement program, the GRI GOLD Community, building on its collaborative, global multi-stakeholder network. The GRI GOLD Community consists of diverse companies and organizations from across civil society, business, mediating institutions, labor and intergovernmental agencies, united in the belief that greater transparency is a catalyst for change towards a more sustainable economy and world. More than 550 organizations from 69 countries are part of the GOLD Community, representing more than 35 sectors of the world's economy.
​"The GOLD Community is made up of leading organizations that are helping GRI shape the future of sustainability. GOLD Community members are the core of GRI's global network and through their participation they play a crucial role in enabling us to carry out our mission," said GRI Chief Executive Michael Meehan. "With last year's arrival of the post-2015 Development Agenda and the ambitious agreements made at COP 21, businesses have been called upon to take action toward a more sustainable world. The GRI GOLD Community will help its members unlock the real value of sustainability information to support these important goals."
GOLD Community members already play a pivotal role in mapping out the future of sustainability through GRI's Sustainability and Reporting 2025 project. This is just one of the ways that GRI provides exclusive benefits and opportunities to its GOLD Community, keeping them up to date on the latest insights and trends:
Gateways to networking & collaboration, such as access to GRI's Gold Roundtable Series
Opportunities for profiling & visibility, such as exclusive access to GRI's Featured Reports Service
Leading edge knowledge & insights, such as the G4 Forefront program
Dedicated services & support, such as a complimentary Alignment Service for their G4 report
"As members, we have the opportunity to hear and learn from the different points of view that are expressed around the same table – this is how good decisions are made," said Michel Washer, Deputy Chief Sustainability Officer at Solvay.
GRI's GOLD Community will come together for the first time at the 5th GRI Global Conference 18 – 20 May in Amsterdam. At the conference, GOLD Community members will have access to exclusive content sessions and dedicated networking opportunities, aimed at enabling effective action towards sustainable development.