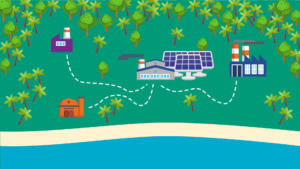 Thousands of large companies around the world already reap the benefits of sustainability reporting, like lower energy costs, and more productive employees. At GRI we believe that all companies, regardless of their size, should have access to these benefits.  To help small and medium sized enterprises, or SMEs, unlock the many benefits of sustainability reporting, we have established GRI's Competitive Business Program.
With GRI's training and coaching, and the help of the Digital Reporting Platform, SMEs can collect data about their activities in a simple manner. And this information can be easily incorporated into the sustainability reporting of larger companies, making the impacts along the supply chain more transparent.
With GRI's help, companies large and small can tap into the benefits of sustainability reporting in a way that works for them, their business partners, their investors, and their community. The program is currently open to companies in Colombia, Ghana, Indonesia, Peru, South Africa and Vietnam.