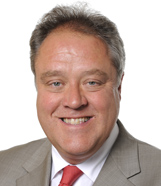 The International Integrated Reporting Council (IIRC) is today, 20 June 2019, announcing that its Chief Executive Officer Richard Howitt is stepping down with effect from 21 June 2019 after nearly three years' service.
Barry Melancon, IIRC Board Chair, said:
"I would like to thank Richard for all his efforts to drive the growth of integrated reporting across the world, to establish the major alignment project between different reporting frameworks and to help bring the IIRC to its new global strategic phase. We understand it is the right time professionally and personally for him to enable the IIRC to seek fresh leadership, as we seek to intensify our efforts to bring clarity to the reform of the corporate reporting landscape"
Richard Howitt said:
"It has been a privilege to serve the IIRC and to be part of its historic mission to transform corporate reporting in the world. I would like to extend my heartfelt thanks to all my colleagues past and present, and to all our many partners and stakeholders throughout the world, for your support, kindness and friendship. It is a proud but sad day for me, and one from which I will always advocate for the fundamental values represented in our work."
The IIRC plans to announce an interim CEO shortly to ensure no disruption in organizational strategies, stakeholder relations and operations. A formal search for a new CEO will be conducted by the Board of Directors, the details of which will be announced and made available on the IIRC website for interested parties to consider the role.