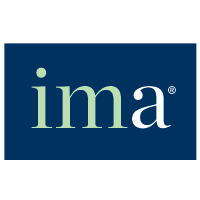 IMA® (Institute of Management Accountants), the global association of accountants and financial professionals in business, today released its Statement of Position on Sustainable Business Information and Management. 
The Statement of Position, endorsed by IMA's Sustainable Business Management Global Task Force (IMA.SBM.GTF), expresses nine principles that are fundamental to building a successful and sustainable accounting ecosystem within an ever-changing landscape. These principles, which are meant to be applied to a changing regulatory and standard-setting environment, may be revisited as circumstances change.
"We are releasing this Statement of Position as the world considers sustainability in business as part of the global conversations around COP26," said Brigitte de Graaff, CMA, CSCA, Chair of the IMA.SBM.GTF. "These nine principles are the task force's first output because management represents a critical stakeholder – a building block – to building a sustainable business accounting ecosystem. Too much of the conversation today is about ESG reporting in a way that overlooks management's needs and ability to take action. Our principles bring us into this conversation."
IMA is uniquely qualified to provide careful and reasoned insight into the due diligence processes of governments, policymakers, and standard setters on proposals regarding sustainability and business. The unique combination of core proficiencies in six domains, as described by the IMA Management Accounting Competency Framework, include the components of strategy, planning, performance, reporting, control, technology, analytics, and business acumen for leadership based on a foundation of professional ethics and values. These competencies reflect the central role management accountants must play in achieving sustainable businesses, markets, and economies over the short, medium, and long term.
"Market traction for ESG reporting has accelerated, particularly over the past year, but sustainable business is about much more than just measurement and reporting," said Shari Littan, IMA Director of Corporate Reporting Research and Thought Leadership. "It's about having the right perspective, information, processes, and talent for making strategic and sustainable business decisions. Our new task force is speaking on behalf of the global management accounting profession as regulators and standard setters work to advance sustainability in business."
Read more about the Statement of Position here – https://www.imanet.org/https://www.imanet.org/-/media/9354121b3db4442ea24abf805c167177.ashx.