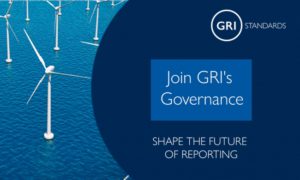 In the past year, the GRI Sustainability Reporting Standards (GRI Standards) underwent exciting changes. By June of 2018, report preparers will have transitioned from the G4 Guidelines to the GRI Standards. And now, more than ever, the Global Sustainability Standards Board (GSSB) and the Due Process Oversight Committee (DPOC) play crucial roles in ensuring that GRI meets its commitment to continuously improve the GRI Standards. 
The GSSB conducts its business in the public interest and follows a transparent procedure regarding meetings and decision making, as all its activities are in the public domain. The DPOC is the governance body within GRI which ensures that the standard-setting activities of the GSSB are conducted in accordance with its due process.
Together, they ensure the quality of the GRI Standards, and their relevance. The caliber of the experts and organizations that participate in the process today, also speak to how GRI and the GSSB have grown throughout the past 20 years to become the most widely used reporting tool in the field of sustainability.
The work of the GRI Standards governance bodies in the past year has set the basis upon which to build and improve on the GRI Standards, so that the practice of sustainability reporting reaches even more organizations, regardless of their size and sector, and best responds to their needs.
"Now, we are looking for interested and engaged individuals from different constituencies and with diverse backgrounds to continue supporting the work of the GSSB and DPOC and enhance GRI's mission to empower decisions that create social, environmental and economic benefits for everyone", says Helena Barton, the Chair of the Independent Appointments Committee responsible for the appointments of the board and council members.
To learn more about the GSSB's call for nominations please click here. And if you'd like to become part of the DPOC, you can find more information here.