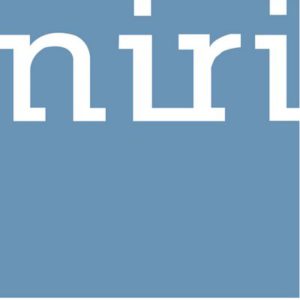 The National Investor Relations Institute (NIRI) announced a new policy statement that articulates NIRI's views on non-financial disclosure by companies regarding ESG (environmental, social, and governance) issues, otherwise known as "corporate sustainability."
NIRI recognizes that ESG information is becoming increasingly integrated into the investment process by institutional and retail investors and encourages IR professionals to become more knowledgeable about the information and data that investors are seeking.
NIRI President and CEO Gary A. LaBranche, FASAE, CAE, said, "Investor relations professionals and public companies can no longer ignore the variety of ESG issues that are increasingly important to investors. NIRI strongly encourages the IR community to become more familiar with these issues and assume a greater role in shaping their companies' ESG disclosures."
The policy statement was developed by an ESG Task Force that was designated by NIRI's Board of Directors in the summer of 2018. The task force considered the views of IR professionals, investor groups, issuer advocates, ESG consultants, IR service providers, and other stakeholders while drafting this statement.
NIRI has created a new Sustainability Resources Library on the NIRI website to help members stay informed about developments in this area.
Finally, NIRI invites members, investors, and other stakeholders to learn more about ESG disclosure issues by attending NIRI's inaugural "Big I" (Investor & Issuer Invitational Forum) on March 19. This day-long event will be held at Baruch College in New York. For more information, please visit: https://www.niri.org/events/the-big-i-2019.   
About the National Investor Relations Institute (NIRI)

Founded in 1969, NIRI is the professional association of corporate officers and investor relations consultants responsible for communication among corporate management, shareholders, securities analysts and other financial community constituents. NIRI is the largest professional investor relations association in the world with more than 3,300 members representing over 1,600 publicly held companies and $9 trillion in stock market capitalization.