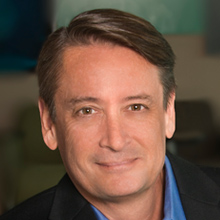 It's a special occasion for GRI – celebrating 20 years of founding and shaping sustainability reporting. We talked to our Chief Executive Tim Mohin, to take stock of GRI's accomplishments over two decades, and to find out how GRI will continue pioneering in the future.
​You've had a vast career in corporate responsibility and have worked at several leading organizations like Intel, Apple, and the Environmental Protection Agency before joining GRI this year. Based on your experience, how would you summarize the growth of sustainability reporting over the past two decades, and GRI's role in this? 
The practice of disclosing sustainability information leads to increased transparency. Transparency is crucial for building a better world, because it paves the way for more informed decisions that support environmentally-friendly and inclusive economic growth. As the pioneer of sustainability reporting, I can safely say that GRI has been right at the helm, leading this effort of increasing corporate transparency.