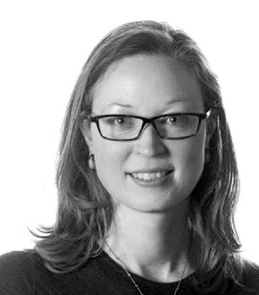 The GRI Global Sustainability Standards Board (GSSB) is pleased to announce the appointment of a new Chair, Judy Kuszewski, and six new Board members to its ranks in 2017. These appointments further build on the expertise of the existing diverse members of the GSSB in setting global sustainability reporting standards. 
Judy heads Sancroft's team of sustainability and corporate responsibility consultants, advisors to major international brands and companies in the retail, food, apparel, finance and many other sectors around the world. She is responsible for the company's business strategy and for overseeing the team and operations.
Judy is an experienced corporate responsibility expert and advisor, with around 25 years of expertise in corporate accountability and transparency, stakeholder dialogue, risk and opportunity identification, and communication planning around corporate sustainability challenges. She co-founded sustainability consultancy Shine in 2008, working on projects from the oil and gas industry to the food sector, supply chain management, knowledge economy, social media and the development of professional standards and services for sustainability.
From 2000–2008, Judy served as Director, Client Services with the London-based think tank and consulting firm SustainAbility, in which position she worked with scores of clients across a range of industries. Previously, she served as Director of Corporate Programs for Ceres, during which time she was founding project manager for GRI.  A United States citizen, Judy is married with a young son, and lives in rural England.